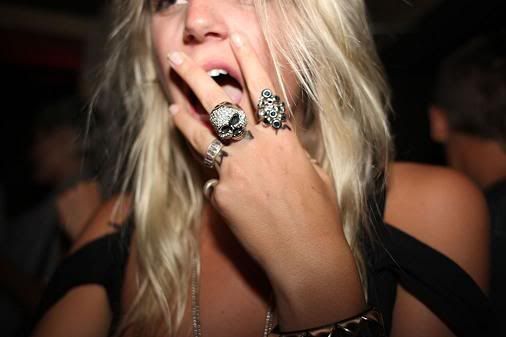 I don't feel like a badass these days and if I had these rings I know that I totally would.
NO doubt!

+I spent last night sorting through my clothes, figuring I would sell some or give some to my friends, but I haven't been able to part with anything. Its the thought that counts... right?
+I went to H&M today, promising myself that I would only get one thing. I had a lot of fun this past Monday (pictures coming soon, I let someone borrow my camera), but it was too overwhelming to just pick one so I just left.
+ Is anyone watching the City? I always forget about it.
So now I have to get back to my closet eruption but look at these fine rings.