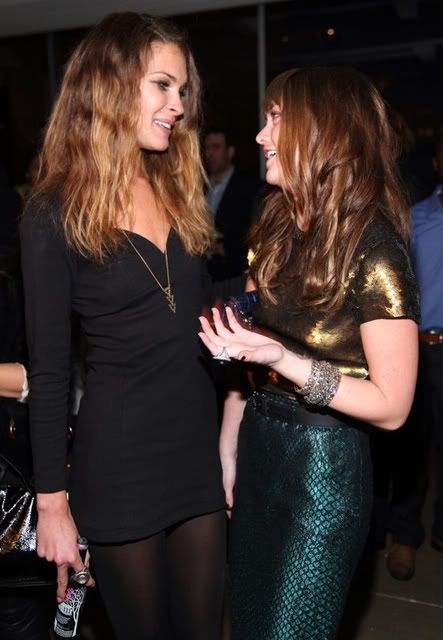 Erin and Leighton talking at the Proenza Schouler show. I can't help wonder what the two ladies would be talking about.
Would they be complimenting each other on their outfits? Maybe Erin was telling Leighton not to pay attention to what live journal is saying about her bangs, she loves them. Leighton I am sure is telling Erin that she wish she could be like her and walk the runways, but blast her height! Erin would tell her No! that she has the stellar job, she gets to kiss Chuck Bass.
Then they would exchange numbers and promise to have lunch soon.