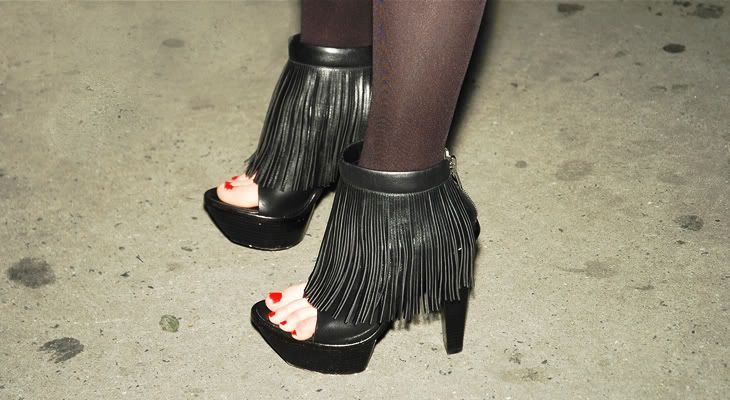 alexander wang alexis fringe boots

I saw these on
Jak& Jil
last night and then I dreamt about them... then I went back to the blog today and stared at them a little longer.
+ I left my house @ 7:30 this morning to hit the shops and I just got back to my house around 4pm today. I am sooo exhausted, that it took me like half an hour to write this post.
+I found some great stuff and I will take pictures and show them this week.