I don't think I am the only one who's ready for March to make its way out, but I also don't think that I am the only one that can't wait for April to move along either.Especially since Matthew Williamson's collaboration with H&M is set to debut on April 23rd. Here are six highly anticipated looks from the line. Do they get you excited or do you feel that Williamson could have done better?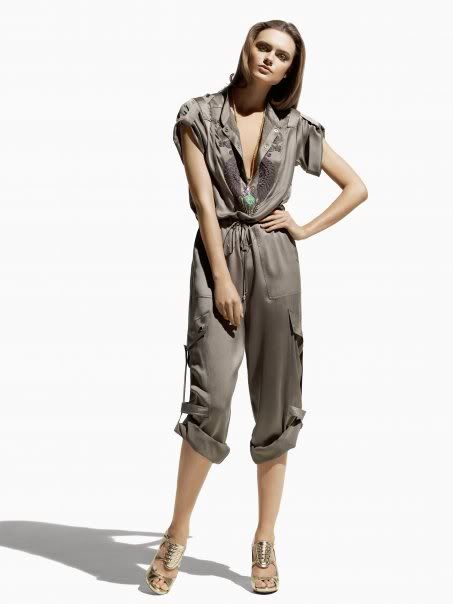 He does hit the staples of fashion. He has the 3 dress combos: the shift, the cocktail dress and the evening gown, he also jumped on the jumpsuit trend and did not leave out the suit. These maybe staples of fashion, but Williamson's touch is in no way the average take.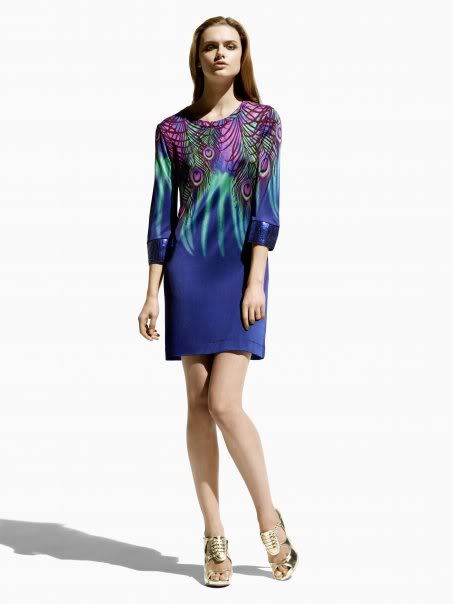 Williamson has the uncanny way of taking a look and making it appropriate for all occasions. For example the fuchsia dress, a beautiful dress that can be worn to any formal function and then you discover that it has pockets. The suit, a sharp look but it stands out as edgy because of its bright blue color. Williamson's fashion is admired because it steps out of the box, but not in an obnoxious look at me way. Its subtle and that's why it keeps its sophistication and makes it stands out from other lines.
Williamson's runway was captivating and I know apart of me was hoping that these would be hot off the runway, but then I remember this is the affordable line. So the test is to go through each picture and ask myself would I wear it? I said "Yes" to every picture. Not only does Williamson offer a stylish look, but he stay's true to his color scheme which has defined him in many ways and its affordable.. could I ask for anything more?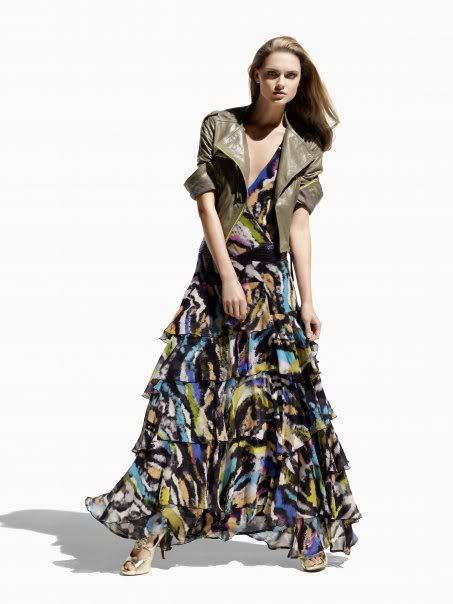 What are your thoughts?
Also did you see the shoes? Sign me up!

pc: h&m facebook



Grosgrain Strap Dress
$ 79.90
Cashmere Cardigan
$
79.90
Tuxedo Jacket
$ 129.00
Metallic Jacquard Jacket
$ 129.00
Bubble Skirt
$ 69.90
Cigarette Pants
$ 79.90
Shorts
$ 49.90
Jump Suits
$ 249.00
Jersey Dress
$ 79.90
Sequin Dress
$ 249.00
Ruffle Gown
$ 349.00
Pendant
$25
Belts
$50
Leather jacket:
$250
UK PRICES
pink tulip dress
£69.99
jumpsuit
£49.99
suit jacket
£60.99
trousers
£49.99
peacock feather dress
£49.99
sequin dress
£149.99
layered maxi dress
£199.99
I agree with Haute-Shopper, these are a little pricier then the average H&M item. Then again it is M.Williamson, so I will wait to make judgement until I see it in person.
"
Also, according to press releases, there will be 2 shipments of clothes to the US. The first as you mentioned in April to select stores and the second to come mid-May supplying all H&M stores across the US
."- the haute-shopper