Balmain's Fall 2009 collection would be what you would find in my fantasy dress up treasure chest. Its no wonder that Balmain is ranked as one of my top three designers. The best part of being a girl is how we can dress up. In the Fall 2009 collection Balmain illustrates my point exactly.
The 80's Homecoming Queen
It sparkles, it has a ruffle and of course the one shoulder staple.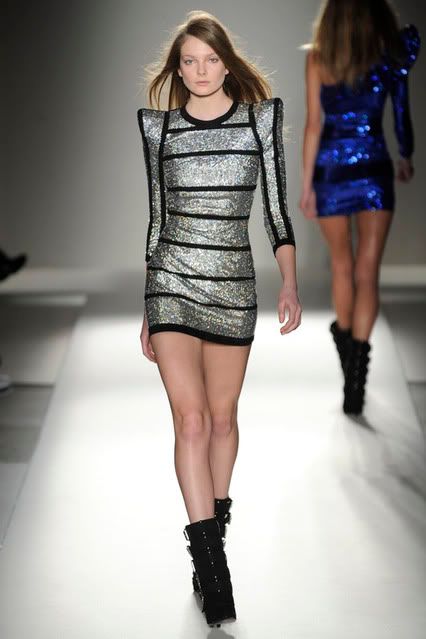 Future Uniform
If we were to live on spaceship this would be my daily wear.
The Sexy Librarian
The blazer covers up the dancing queen underneath.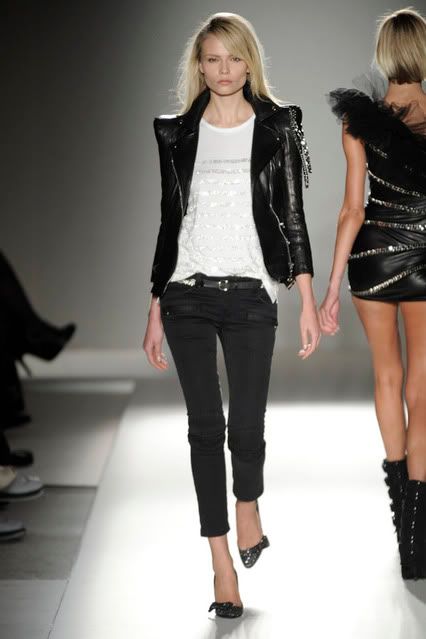 Rockstar
My first dream was to be a singer and sometimes I still sing into a hairbrush.
Oh you know you do too!