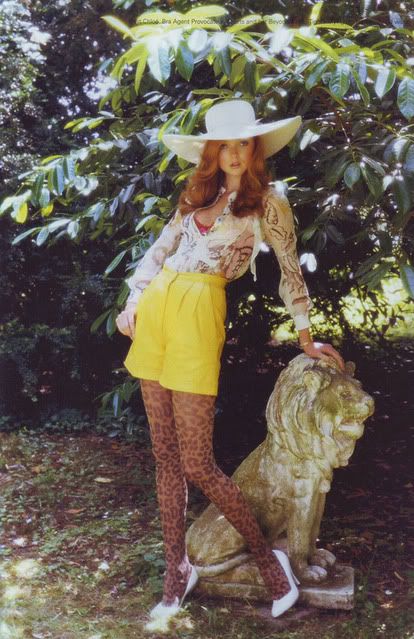 If only I could be this cool. When I look at pictures like this I instantly fall in love. White floppy hat = awesome, sunshine shorts= awesome, leopard tights = awesome, sheer top= awesome and of course white pumps= awesome! BUT paired together Never!

Well at least not in my world.
But don't feel sad for me, I like my world.
So when I look at photos like this one I think of it as inspiration.