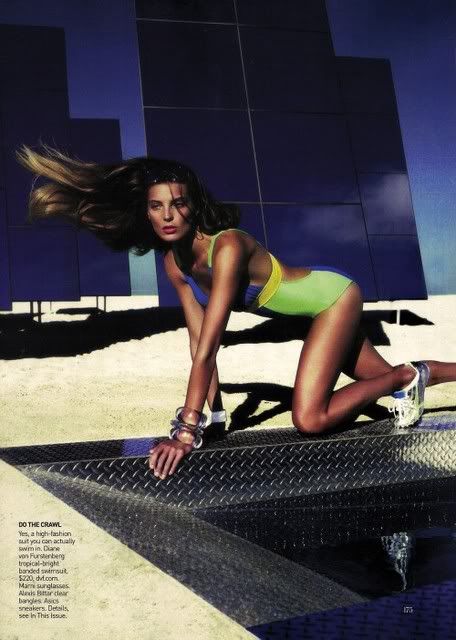 If you are like me, you haven't seen the inside of a gym in months. Its hard to get motivated when your outfit usually comes down to what coat you are going to wear. We can't fool ourselves any longer,the sun is going to make its appearance soon and we have to be ready. So as I look at these pictures of Daria in a swimsuit I know I better get my butt in gear. What I like about this shoot is that its not really about sex, its more about being strong and having fun.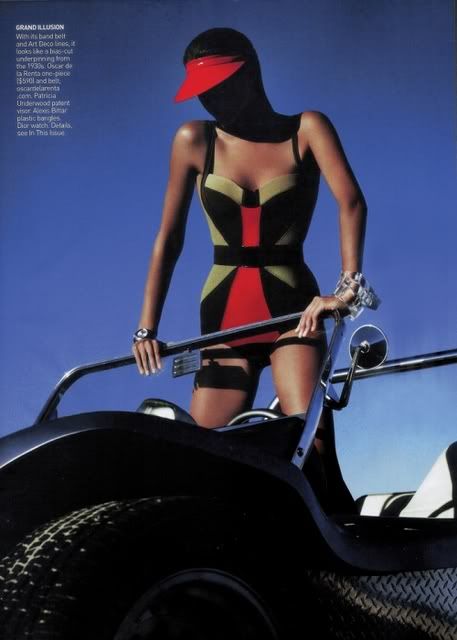 Instead of wearing heels, she's wearing tennis shoes. She totally looks like she can beat anyone in a race. Also the revival of the one piece is something I am excited about. Its as stylish as ever.
Also, fashion can be taken tooooo seriously and I love how this editorial becomes playful with the vibrancy of the neon colors paired with the clear jewelery and gold tennis shoes.