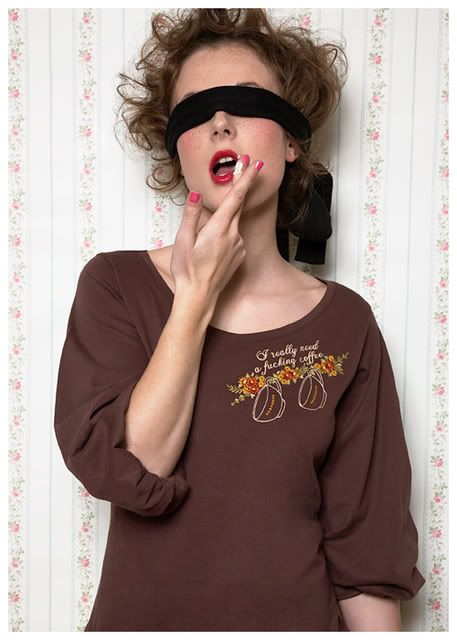 "
I Really Need A F---ing Coffee"
When I stumbled on to
Locher's
website, I was blown away by the romantic whimsy of it and then flabbergasted by the naughtiness. The best way I can describe it, is that this line is like the most beautiful girl in school. She has a certain beauty that can't be denied, but in her mind she thinks wicked little thoughts that she won't say out loud. She's thinking them alright, but she will hide it behind her sincere eyes and pretty smile.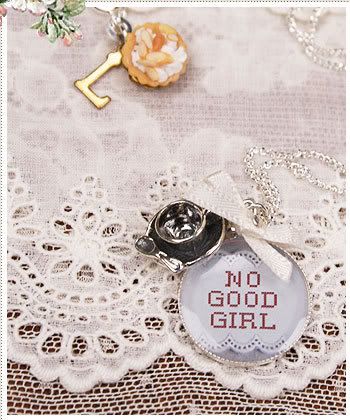 I can't help but
blush
every time that I look at these items. I don't swear, its not my thing - I won't lie to you, maybe a word here or there will slip out, but that's a rare RARE occasion. The reason I adore this line is because it puts what you won't say out loud, out there in the open, in a very beautiful hidden way. You're kind of distracted by the flowers and only if you look closely do you see the swear word in cursive.
Genius!