Every time I saw this dress in my closet I told myself that I would wear it ..soon! Well two years and countless try-ons later it never saw the light of day. I just couldn't get rid of it though and I am glad I didn't. Trying to figure out what to wear to my friends birthday party one night this happened.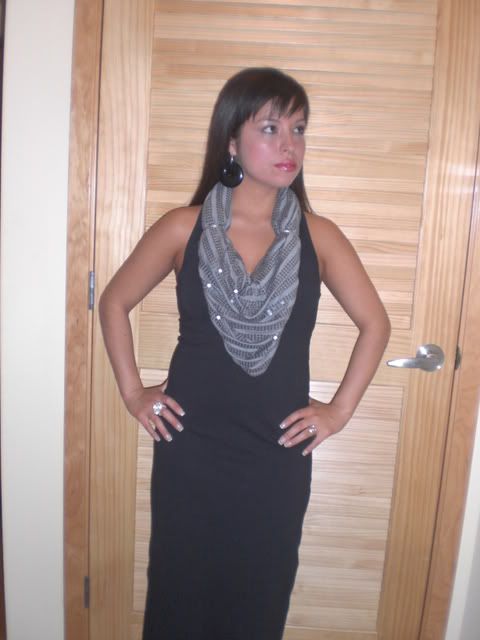 I love my racer back J.Crew long dress. It hugs you in all of the right places, but in a flattering way. I should have bought more colors, but for a night out it needed a little something. So I pulled out my neglected sequin dress and made it into a scarf, pulling inspiration from a DIY session that I had with
Clutch22
.
I just rolled it around my neck and then pulled in the sides and secured it. I used the strings from the dress itself, the ones that are used to hold the dress up on a hanger. It perfectly matches the color of the dress already so it doesn't really stand out.
Moral the story: Don't throw anything out until you have exercised all options!