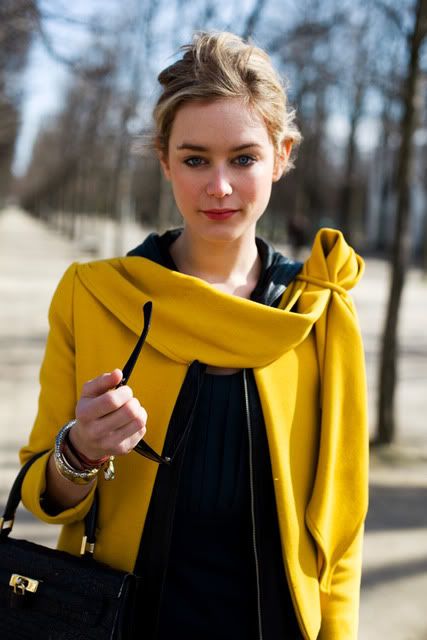 There isn't anything mellow about yellow. (I hope you know that song) I find myself being eerily attracted to the color lately, could it be because its spring and there isn't a hint of sunshine in the sky? Well, just because the sky isn't offering a splash of color doesn't mean that your outfit can't. The pictures below demonstrate just how yellow can bring energy and fun to your day... by making it part of your outfit.
I am a fan of colored jeans, I have a pair of red ones that I have worn to death. When I saw this picture, my eyes went straight to her pants - it's what made her outfit.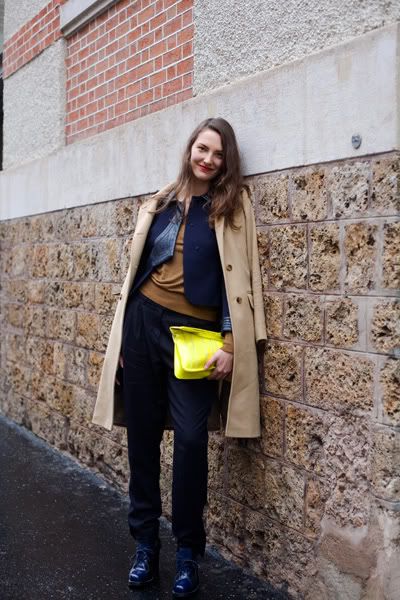 If you are thinking that you like yellow, but to actually wear it might be a little too much for you, that's OK. You can use it as an accessory. It still adds to your outfit, but its not your outfit.
Just letting you know that I practice what I preach.

pic source:
garancedore