Name:
Ashe Mischief
(Miss Mischief, if you're nasty ;)
Job:
Development Associate at a Foundation
Dream Job:
Girl Shop Owner / Art Gallery Owner/ Bar/Club Owner / Drive-In Theater Owner.. I've got big aspirations, baby!
City of residence:
Bloomington, IN
1)Three words and three words only describe your style?
Theatrical (for play), comfortable (for work), lazy (for home)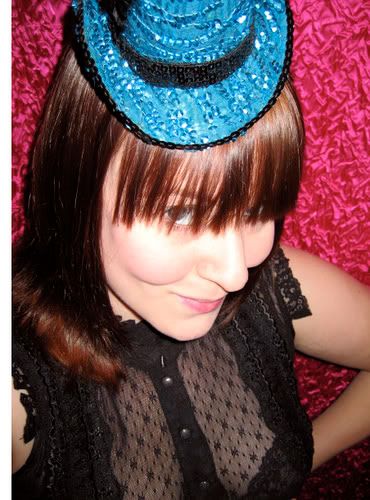 2)On your about page on your blog Dramatis Personae you name yourself as the Tutu Stalker and the Jam Bandit, care to elaborate???
The Jam Bandit became a persona one summer, as I often felt like I was a cartoon of myself. I asked how one killed a cartoon, and another said to smother it with jam. It resulted in a series of silly pictures involving lots of jam & drawn on freckles.
Tutu Stalker comes from a song by Mannequin Porn. It was a shared love by my dear boy Atomic Sean & I, and it's such an old attachment. It tends to be my quiet, pensive, unshared persona. The one that observes more, shares intimately, but is still outside of it all. It's been so long since I started using it, that I kind of forget why & how that relationship developed.
3) Please pick a fictional character that you most identify with.... it could be from a book, play, or movie.
Claire Fisher
, from Six Feet Under. A few close friends have told me this, as well. I think there's this delicate balance between trying to be tough, being a pretentious ass at times, being vulnerable, trying to figure out how to love and be loved, how to rectify art & living... she's really resonated with me for the past few years. I got so angry at her in Season 4, early Season 5, for making such stupid choices. I'm sure I could have gotten that mad at myself.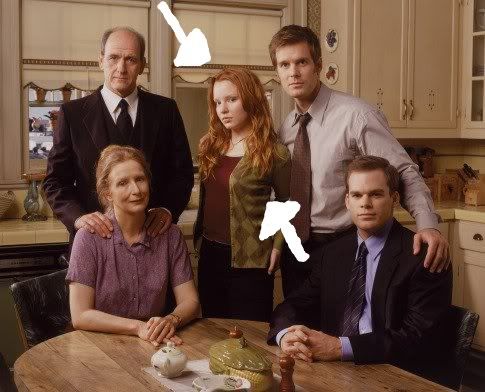 4)What's your favorite lyric from any song.. EVER?
"the music stops and there she stands/with a promise in her hands/she's a surveillance camera super star/without a prayer" -She's the Mistake, by Firewater.
5)If all of your clothes were burning which item would you save first?
I'd probably grab my two garment bags of
Trashy Diva
dresses & coat. Who cares if they're a tad small right now? They're so priceless to me. (Of course, this is AFTER I make sure my kitten is out of the house.)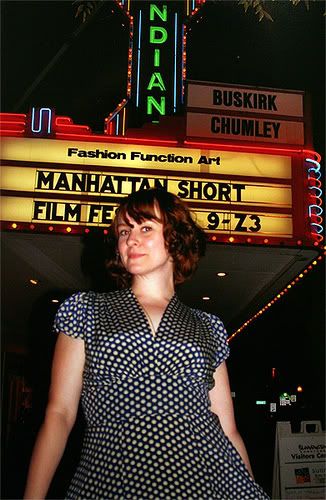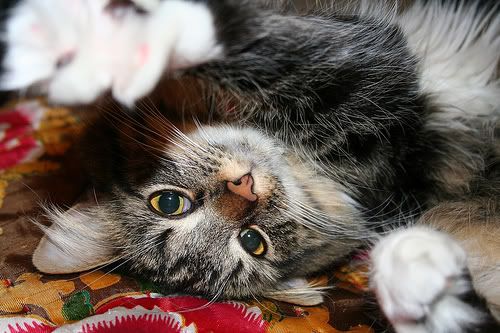 6)What's the last item of clothing that you bought?
Corso Como wedges and a pair of Fluevog boots. Two shirts for work (one striped, one polka dotted. If you knew me in person, this would not surprise you AT ALL). Oh, and a vest. That's a lot of lasts. Shit.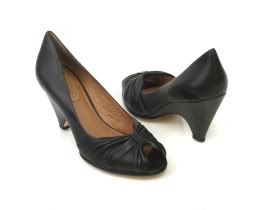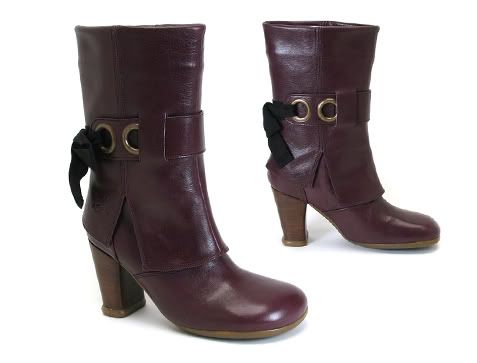 7)What store can you not help yourself from going in?
Does Target count? If so, totally Target. The fella has to limit my time and the areas I'm allowed to go in if he's with me.

8)If you could go to any city in the world to shop,where would you go and why?
New York City. Where else can I find it all?
9)What fashion extraordinaire do you admire (I am a given, so someone besides me but if you would like to say me that's fine too) and what fashion self proclaimed extraordinaire makes you go WTF?
Girl, you KNOW I have mad love for you, especially when you share beautiful finery like bright red shoes and those gorgeous Alexander Wang fringe booties.
For admiration... it's kind of hard, because I'm not necessarily sure I follow all the extraordinaires. I absolutely love Queen Michelle from
Kingdom of Style
-- plus I love how honest she can be about it. It was amazing when she did posts about what she was wearing to job hunt. She wears peacock headdresses and has legs for miles, plus she DJs. I bet we'd be great bar friends.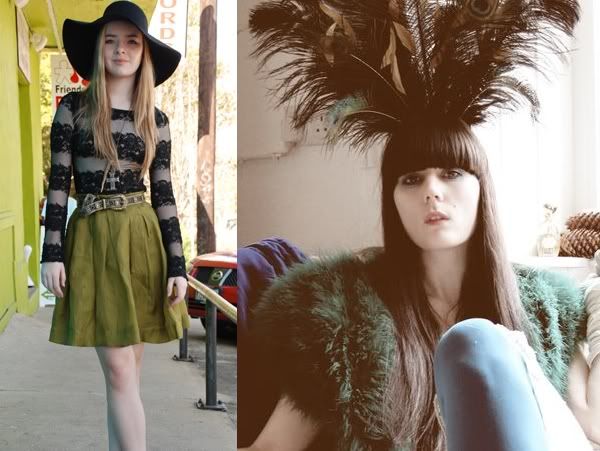 Jane from
Sea of Shoes
has great style, as does her mother (though sometimes I'm sad & bitter a 16 year old spends more on shoes in a month than I make in that time).
For going WTF.... I have a lot of respect for Rumi, especially for dealing with the comments she gets on her blog. But sometimes I really don't see the big deal. It's not really my aesthetic, I suppose.
10)Where do you go to find inspiration besides www. alixrose.com?
New Orleans, lots and lots of film & tv, history, we heart it, flickr, tons of blogs, ummm...the cute girls in town.
11)Thank you for Taking the time to do this! Any last words?
Don't let boys suck the cool out of you; the first thing that came to my mind was "Live long & prosper," and that is SO wrong, yo. I'm ashamed.