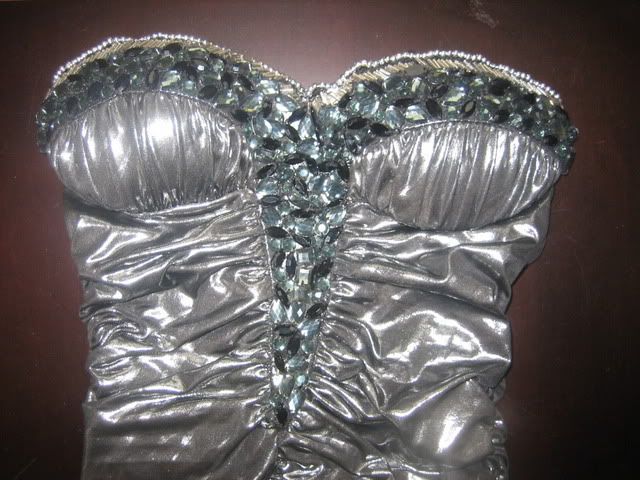 Yes, its all in the detail. I was instantly sold when I saw this dress at my fave little boutique
KiKi Corona
. In all truth I don't get to wear things like this everyday, BUT considering it was a big party, my flashy... over the top.... side of me came out in full force.
All I added was red lipstick, silver hoop earrings and a pair of black heels. I don't know how many times I was stopped and asked where I got my dress. Success!
Pictures to come soon!!!