It's no secret that I am a
Leighton Meester
fan. I have talked about her before
here
and
here
.. just a warning there will be more LM posts in the future. She has a effortless style that I can't help but admire. So, when I saw her wearing another
Pencey
item, the one shoulder top, I knew I just had to find out more about this line, that has definitely made an impression on her. I am so glad I looked because I instantly fell for Pencey.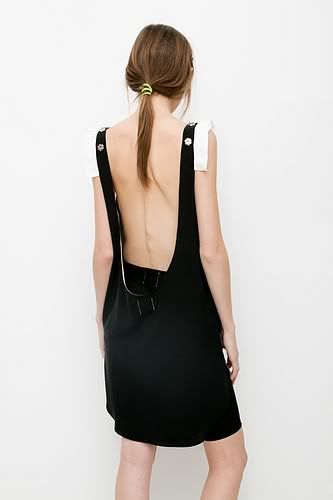 "Sometimes I want to dress like a tomboy and other days I want to feel girly and pretty," says Christina Minasian, the stylist and buyer behind the ready-to-wear line, who tempers her whimsical designs with tailored pieces to reflect her "boy meets girl" sensibility.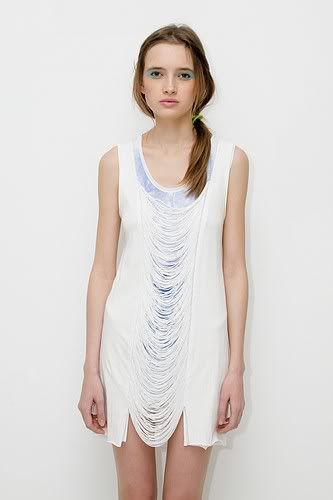 I honestly love the way Minasian makes her clothes so flirty and feminine. I actually think there is a fine line between little girl cute and womanly fun, in my later 20's its something that I have to watch for. I don't people to look at me and think she is dressing to young for her age. When I looked through Pencey's collection I know people would never look at me with a judging eye.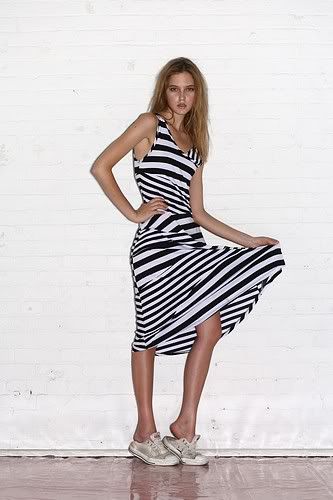 I think its true that you carry yourself different when you wear clothes you feel good in. I can only imagine that I would feel fresh and carefree in these. In a busy behind the computer kind of world, I know that these would motivate me to go outside and I don't know how I could not love anything that made me do that.