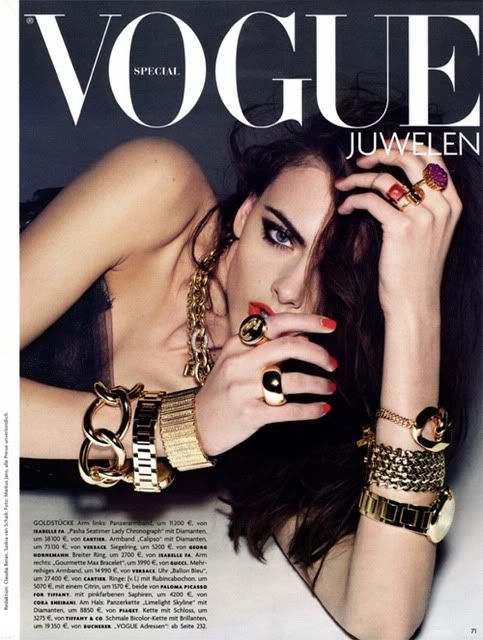 Gold jewelry, flowing hair and pink lipstick - How can I not like this editorial spread? I had to stop myself from jumping off my couch and putting on all my gold jewelry.
I do have to admit that I am more of a silver girl, but with the summer sun and tan skin, the gold is coming out of the jewelry box.
I hope you are blessed with some sun this memorial day weekend, it looks like Seattle will be and I can't be anymore excited.