Last night I had my birthday party, it was a complete blast and I owe that all to the people who came and celebrated with me. I have to admit I felt golden in my little yellow dress. There's this boutique close to my house that's my go to place. It's called
Kiki Corona
, I go there when I need something fun and vibrant. The style is great and the price is even better, some of my favorite things have come from there, tops, dresses, belts, swimsuits...
The best part of this dress is actually covered up by my hair. It has double thick straps that cross at the shoulders.The sleek fit made the dress flirty rather than slutty and thats always a good thing.
What I love about it too is that the color yellow lets you have fun with the jewelry. Thank you to Forever 21 for having this huge blue ring and crazy gem bracelet.
This was a gift from my mom, its from the Erickson Beamon Collection via Target. Its classically me. I love jewelry, especially rings .. the bigger, the more unusual.. the better. What I loved about this one is the array of color, this picture seriously doesn't do it justice.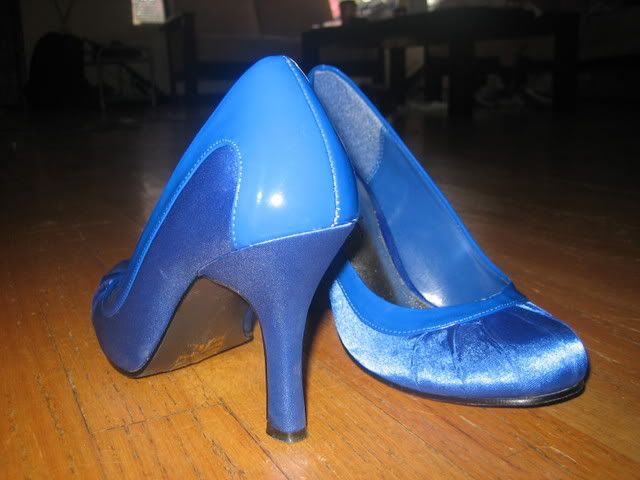 I forgot to take a picture of my shoes, so I did it today because seriously shoes are key in putting together the perfect outift. The only way to compliment a yellow dress is to match it with another vibrant color and as soon as I saw these at Charlotte Rousse I knew they would be perfect. The round toe and the small heel made me feel like I was walking on clouds all night.
The best part of having a birthday party is being able to see friends and here are some names you may recognize.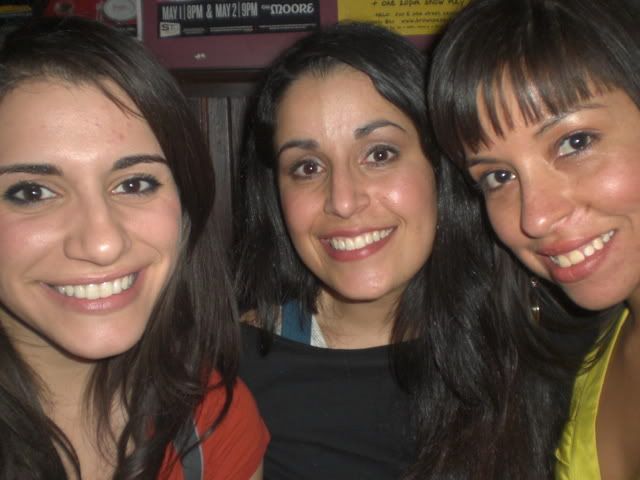 Nadine from
Agent Noir Diaries
, Sara from
Spun
and me.. I want to thank them for coming, but they could have told me that I had cupcake on my face.. oh well!
Mike Foley, Lindsey and Jordana from
Clutch22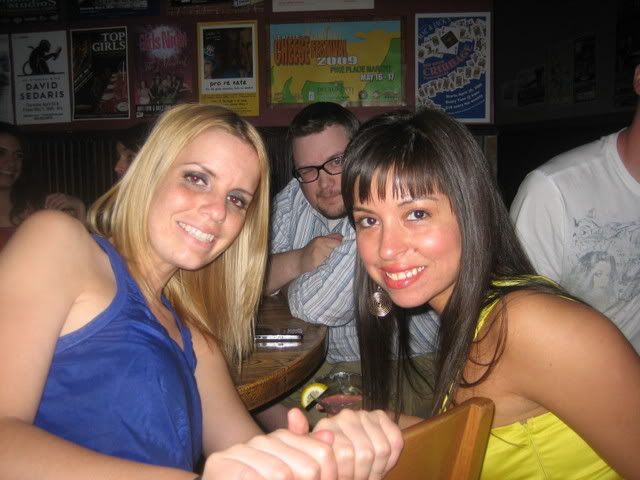 Yes, there's still a little bit of cupcake on my face, but I just think that's a sign of a good party and it was!
Thank you for all of the twitter love yesterday too. If you want to help me figure out to do the actual day of my birthday - Monday - leave me a little message
here
.
Thanks to Clutch22 for taking my outfit pictures!