Its spring, our clothes are getting smaller and lighter.. so shouldn't our handbags be too? If you are like me you have handbags that are bigger than yourself, but as winter heads to the horizon and spring comes in full force our big bags are just weighing us down. I know as busy women, we tend to carry our lives in our handbags and not having everything you could possibly need for any situation, that could possibly arise is enough to have a panic attack.
At least that is what I thought until I started carrying my clutch. First, I started using one when I would go out at night. Then I was running late one day and didn't have time to switch handbags, so I ran out with just my clutch.. and I survived. It was a liberating moment..maybe I didn't need to carry my whole house with me.
I am not going to lie, I still use my house handbag most of the week, but I do use my clutch too, more than I ever have before. The ones with a wrist bracelet are my favorites.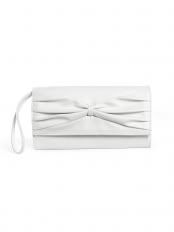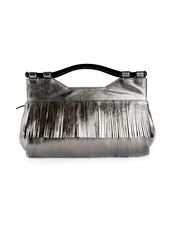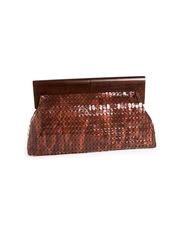 So before you grab that ten pound bag, add a little risk to your day and grab that clutch.
pic source
sartorialist
garnce dore