The summer weather usually means packing up your winter clothes and hiding them away until it starts to become cold again. Well in Seattle, you can't really pack anything away. You never know if the sun is going to stick around for more than just a day. So, the best thing to do is to try and work your winter clothes into your summer wardrobe.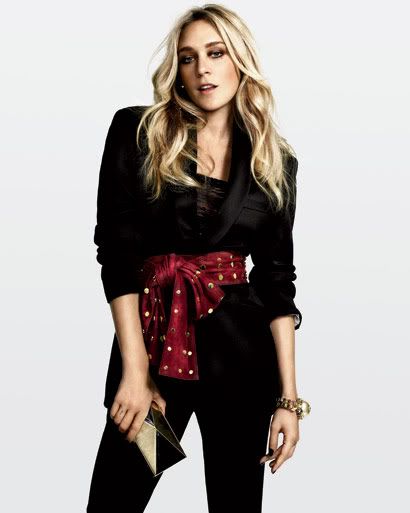 A favorite of many Seattlelites is the scarf. I used to be so-so about them, but in the last year I have found an assortment making its way into my closet. It makes me sad that they go neglected during these summer days. That's why I was excited to see these images of Chloe from Elle Magazine.It gave me the idea that instead of adorning my neck with these soft art pieces, to take the whole idea and switch it up,by decorating my waist instead.
How do you work your winter clothes into your summer looks?

pic source:
elle