The lovely Crosby of
PR Couture
is one of the most hard working ladies I know. She is constantly on go, busy being a foster mom to a array of kitties, hosting events and keeping her fashion pr website fresh and updated.. I wonder how she does it all? Also where did she find the time to answer these questions? Thankfully she did because we get a sneak peek into the life of Crosby Noricks.....
:Break it down girl!:
Name:
Crosby Noricks
Job Founder/PR Couture Social Media Strategist/Red Door Interactive
Dream Job
: Fashion Editor at Lula, part-time unicorn trainer
City of residence:
San Diego, CA
1.)Three words and three words only describe your style?
2.) A girl on the go - that's definitely you. It seems as if you are always going somewhere, how are your packing skills? What are the first three things that you pack because you just can't live without them and has almost caused you to miss a flight because you forgot one?
I am an amazing packer, it is true! The first 3 things I pack are probably not my musts because I'm probably wearing them already, see it's important to pile on as many of your musts as possible on the day you fly so you have extra room in your bag for impromptu shopping. I always pack my olive brown vintage Rider boots, an enormous creme colored wool and cashmere wrap (planes are always freezing) and the charger for my iPhone. On my last trip I actually forgot to pack heels to wear with this lovely dark blue wrap dress, I had to wear black flats with it and I was so mad!
3.) I know you are kitty foster mother, you have a heart!! You probably have had to name a lot of them, but what were the first kitties names that you ever fostered? Is it just pulling names out of the air or do you actually think about it?
I don't usually name them, at least not on purpose. I have lots of generic kitten nicknames though, pumpkin, muffin, puppy...sometimes they just sort of assume a name. The last batch I tried to give them all Jane Austin names, but 4 of them looked so similar I couldn't tell them apart so that fell a bit flat. When it comes to naming to keep though, animals, sims, brands, I give it a lot of thought!
4.) I can tell from your facebook page that you like to make up your own words, you are truly a girl after my own heart. I thought it was a weird quirk of mine, so I am happy to find a kindred spirit in you. What are some words that you have made up and please what do they mean????
hmmmm it is very hard to remember them off the cuff. well as you know,
beardie
refers to a cute boy with a beard, i find adding the word - towns to pretty much everything works very well for me, I like
socialmediocity
, like how powerful is your social media?
smarmalade
is like when a skeezy guy hits on you and is over-complementary and you feel dirty after you escape him. it can also be attributed to those totally fake women who smile without their eyes and have really white teeth.
4.) Everyone wants to know what the perfect date consists of, but I want to know what your perfect working day is like? What music is on, what are you drinking? Who is calling you, whats the weather like? Go ahead dream a little!
I actually wrote a whole page on this, wish I knew where I put it! Perfect work day would be immersed in lovely clothes, lovely friends, photographs and involve meeting with fashion smarties, drinking rose petal tea in a white linen yurt overlooking the ocean while a mini-pony nibbles dandelions outside I'm listening to Zero7, El Perro Del Mar, David Bowie, She Keeps Bees, Leonard Cohen. It's sunny but breezy, I'm wearing a fabulous vintage Zandra Rhodes long dress...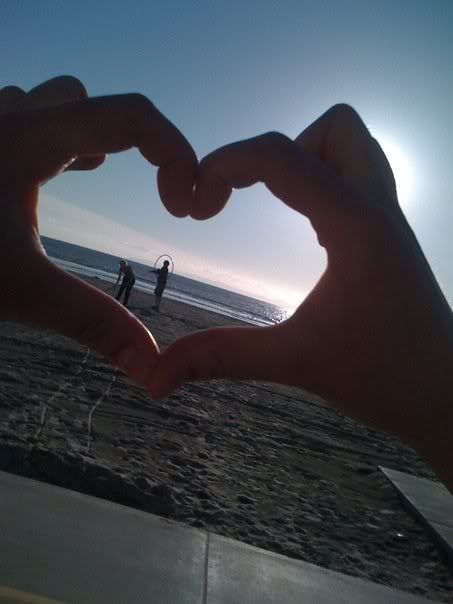 5.)Everyone has a go to item whether its a pair of shoes, a purse or maybe just a ring, that makes them feel fabulous.. whats yours?
My go-to fab...Love my red leather Hayden Harnett bag, it's the perfect pop to my mostly monochromatic color pallet.
6.)If all of your clothes were burning which item would you save first?
A vintage tunic from Italy that was my mom's.
7.) You are having a cocktail party and you can invite any four people.. anyone living or dead.. who would you invite?
Haha this is funny because I am totally torn between people I would want to hang out with and people I would want to "network with." Fuck that, going with favorites. Frida Kahlo, Tori Amos, my best friend Marie and my mom (it would be worth it for her to come down if Frida was going to be there, I think!)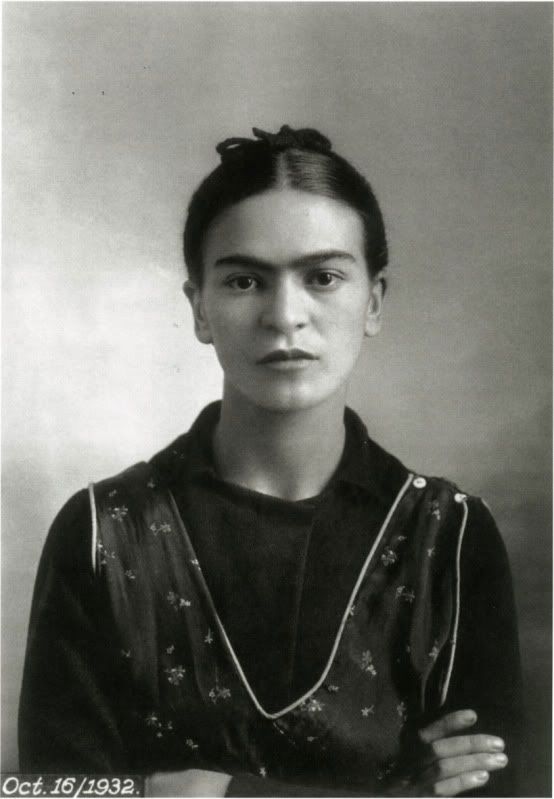 8.)If you could go to any city in the world to shop,where would you go and why?
I've always wanted to go to Copenhagen, I've got a thing for Scandinavian design.
9.)What fashion extraordinaire do you admire and what fashion self proclaimed extraordinaire makes you go WTH?
I admire Valerie Steele, especially for starting the fashion academic journal, Fashion Theory. WTH I don't really know, I'm more "ew" by people who take no risks than people to take a few too many.
10.)Where do you go to find inspiration besides www. alixrose.com?
I read Bust and Lula, have several hundred blogs on my RSS, I go to Gala Darling, Garance Dore, Coco+Kelley, scroll through Tumblr..
Thanks so much to the lovely Crosby for taking some time out of her day to do this!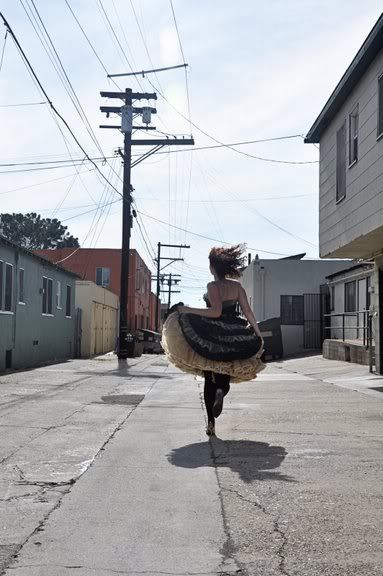 pics sources:
weheartit
crosbys personal pics