I am sorry to have kept you waiting, but I finally have some pictures of the celebrated dress that I wore to Dlist Magazines Party. Do you remember the
Post
I did it of it awhile go? It was shiny, beaded and perfect for a party.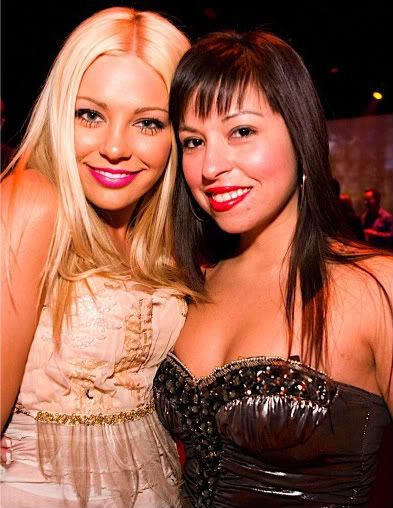 I wanted to mention that standing next to me is my friend Brittany. She also writes for the magazine and has amazing style. She is working on setting up her blog and it will definitely be one to follow. I will keep you looped in.
This is the only picture I have of the full dress. I don't know what I was thinking, but I totally blanked on taking pictures of it. Why the silly face you ask? We were playing it up for the camera. We were waiting to get our VIP bracelets so we were acting like we were being attacked by paparazzi. We know we are not that cool. LOL!