Johnny Depp in Cry Baby and Olivia Newton John in Grease are who come to mind when I see this fashion spread. I loved both of those movies with an unhealthy passion, in other words I knew all of the words to the songs. I have a special place in my heart for musicals, yes even Cry Baby.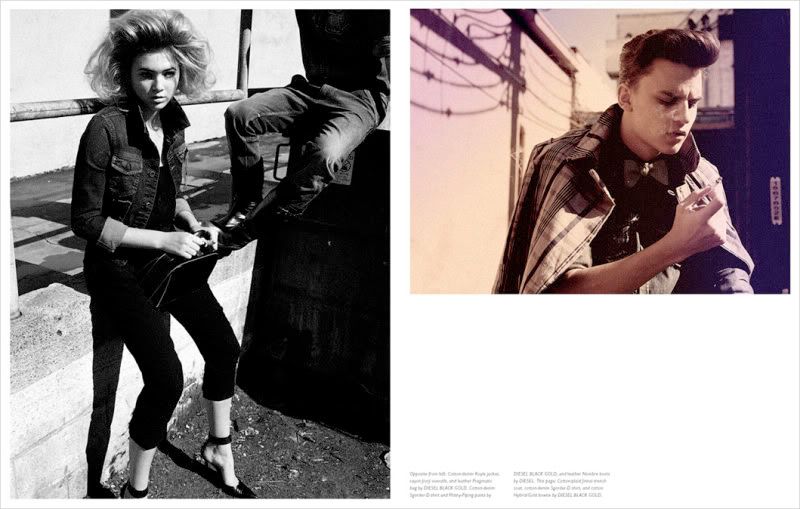 Even though these photos have a distinctive 50's look, the cigarette jeans, the plaid pattern,the jean jacket, the color black all still live on in the fashion world to this day.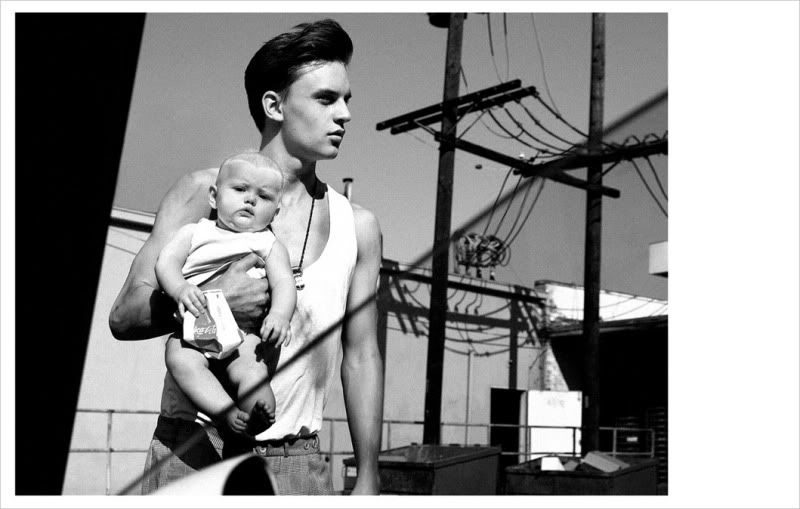 I think it's the quintessential bad ass look. I am far from being a girl with edge, but I like to have the illusion of it. So even though it was 80 degrees outside yesterday, after seeing this spread a part of me still wanted to rock the leather. I didn't, but come fall tight jeans and a leather jacket will be a definite staple.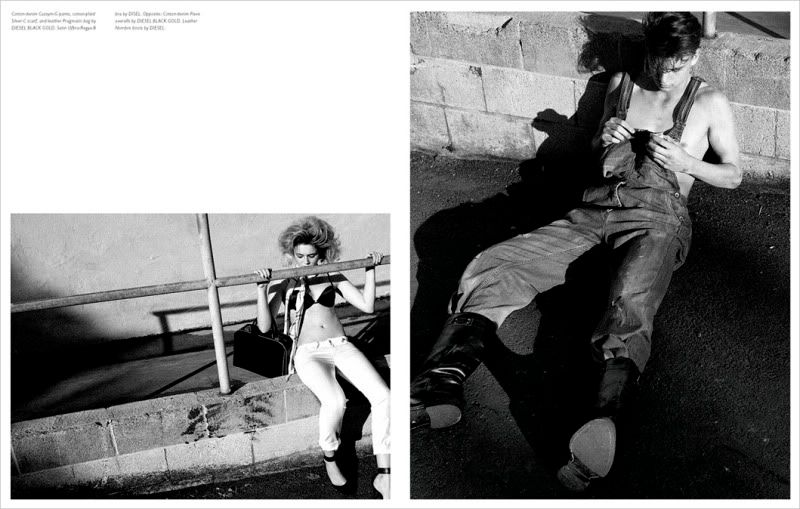 Photography by Yu Tsai