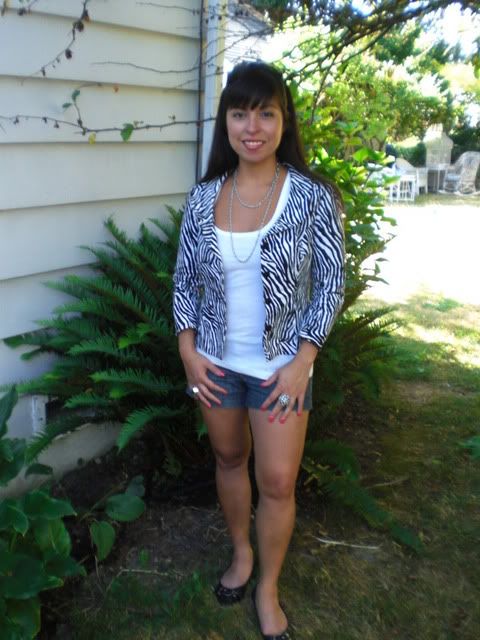 The reason I love this blazer so much is because it makes such a statement. It takes a simple shorts and tank look to a whole new level. Even thought the pattern of this blazer is my first love, my second love which is important, is its fit. Its a little snug, it seems to pull everything in a little and creates a definite silhouette.
moxsie
ring and my necklace - that's actually the chain to my purse. I thought it looked better decorating my neck then on my shoulder.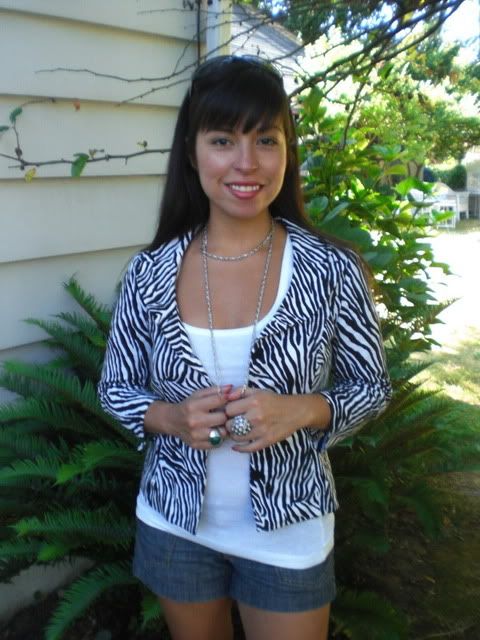 Blazer/thrift : tank/forver21 : shorts/mossimo :
necklace/purse chain : ring/moxsie : shoes/Jessica Simpson



It's easy to pick up a blazer that's just a little to big or one that strains a little in the button area - trust me I've committed both offenses. I realize now that I was just doing myself a disservice. So take the time to find one that not only has the look you are going for, and I recc'd patterns and bold colors - these will easily take your jeans and black slacks to stylish level, but also one that fits right. Not only will it improve your look ,but you will also feel good in it.



Don't forget to enter my giveaway - you know you want a love quote scarf!!