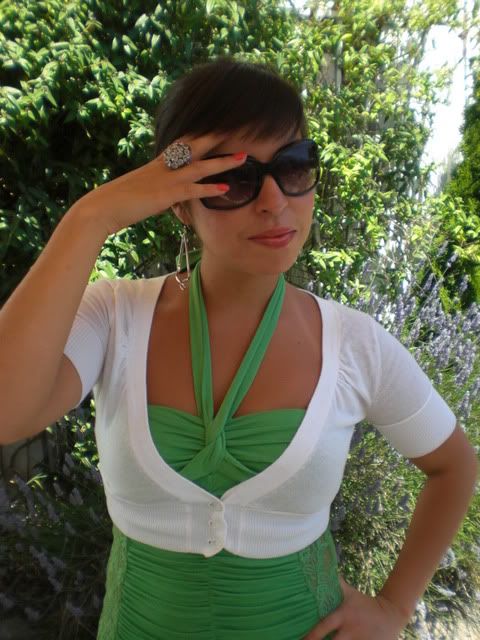 This past Thursday was a perfect day, family from out of town were visiting and I really thought it couldn't get any better. Then a special package arrived. Thanks to Julia from
Moxsie
my Thursday went from great to awesome. My beautiful Cupstone Ring finally arrived, its more stunning in person.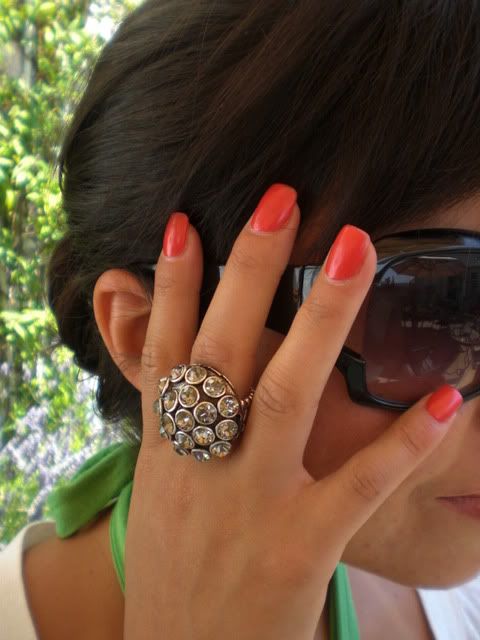 I had fallen in love with the design by Phillipe Audibert instantly because not only was it blanketed in Swarvoski crystals, but it was made in Paris.


Trained as a sculptor at the prestigious Ecole des Beaux Arts in Paris, Phillipe Audibert began designing jewelry at the age of 26. He has become one of the premier Paris couture jewelry designers. He is inspired by the atmosphere of his Parisian neighborhood, Saint Germain des Prés where he is based. Phillipe presents four collections annually during Paris Fashion Week.- as stated on Moxsie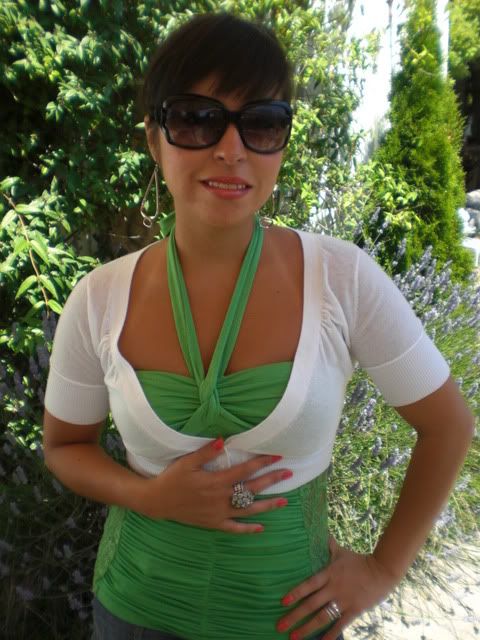 Of course the next day I decided to take some pictures of it. It was hotter than usual in Seattle, so I paired a pair of short shorts with a top that I usually only wear when I go out. The sides of it are just lace so a little riskae for daytime wear, but paired with a light weight half sweater and the shorts ground it just enough to make the look work.