Seattle was enveloped by the sun this past weekend. When I searched my closet for some sun dresses I realized I was severely lacking. I have more going out dresses than cotton, light weight sunny day ones, so as I started doing some research I found this lovely line.

Puella
which is latin for "girl" was developed by best friend duo Sarah Woodward Becker and Sarah Cius. They specialize in the cotton flowly persuasion and impressively their prints are one of a kind.
Their infatuation with the color blue really stood out to me. It not only pays homage to the summer clear blue sky, but to the ocean as well. I can really see myself putting on one of these dresses over my swimsuit and heading out for a day at the beach or on a boat.

Most think that a summer dress is an uncomplicated design because its cotton fabric cut in the simplest way. So not true, I've tried on many dresses that made me look as if I was pregnant by the way they fell across my body or it had a seam right across the breast area making me look like I had four instead of two. The horror. It makes you wonder if they were even thinking of the woman's body when they were designing it.

That's why I was excited to see the cut of Puella's dresses. The body shape would compliment various body types and the peek a boo neck line is my favorite. It shows off just enough and it makes your neck look nice and long.



Also these dresses don't date themselves, they could be pulled out of your closet every summer.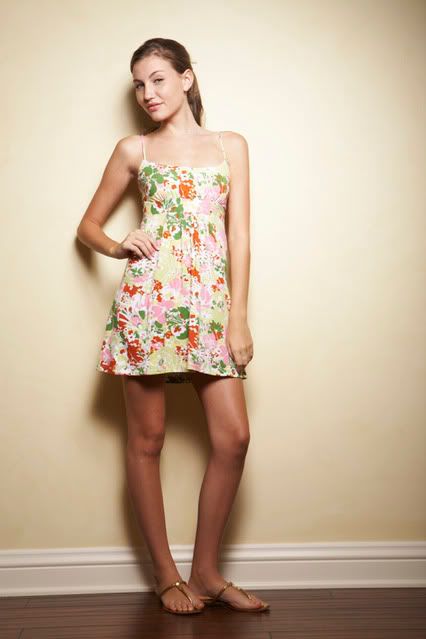 Seattle is a cloudy today, but the sun will come out again soon and these designs make me cross my fingers and hope that happens sooner rather than later.
If you are not necessarily a lover of blue, they do have other summery prints that just twist your summer loving heart!