Every summer season the Sailor/Marine/Ocean Yachting Goddess look is back in full force. You know what am talking about, sailor hats, anchor necklaces and the classic striped marine collar. Well that's what I think when I start to see trends for the summer come out. It just seems to be over the top or to blantant of a trend that I hardly ever sport anything close to it.
Then I see myself attracted to certain looks that could easily be classified as sailor chic. It reminds even though a trend may be a little much, there are ways to take it and make it work for you. Here's a visual map showing how the trend can go from runway to street style..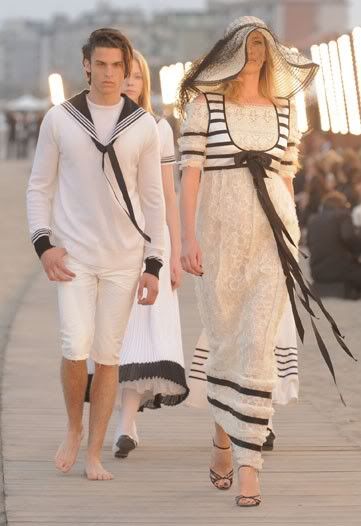 Chanels take on it reminds me of Kate Winslet in the movie Titanic. It's not something you would just take out of your closet and wear.

Kate in this editorial is although playful is more of a man's fantasy then a woman's reality.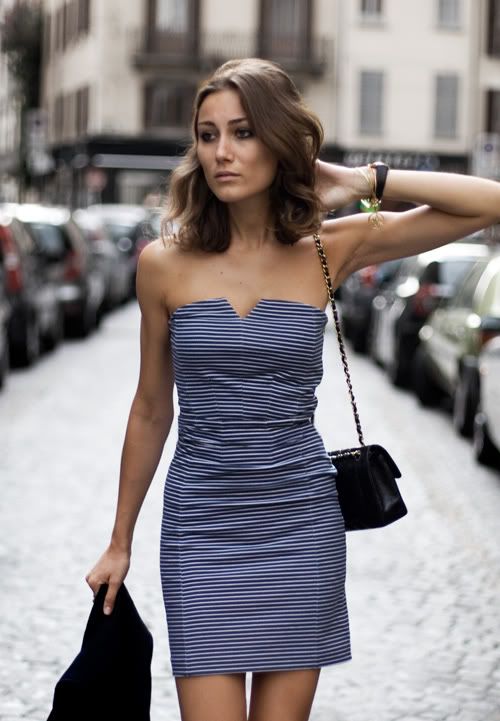 You would think that the two looks above would turn you off from the trend all together, but then a mini blue/ white dress catches your eye. It's so subtle that it doesnt scream SAILOR CHIC, but it definitely illustrates how you can take a trend and make it your own. No anchor necklace needed and forget the hat!!! ;)



pic:
garnce dore
fashion spot