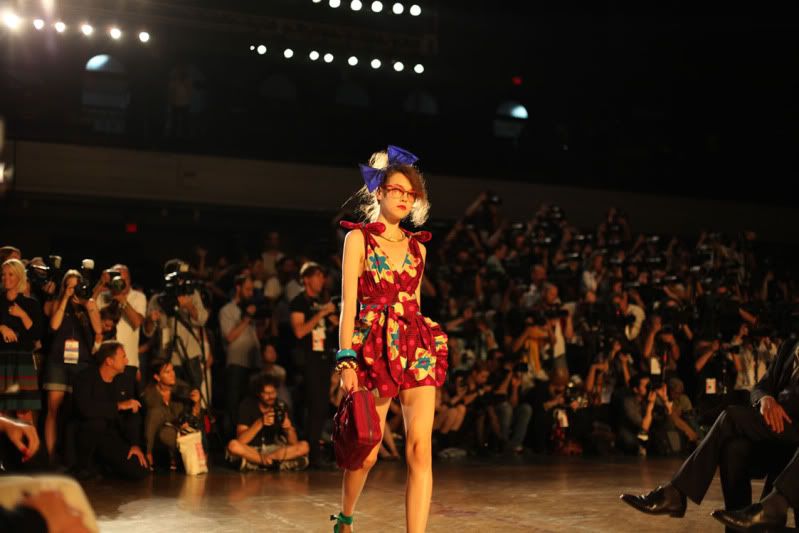 When describing Marc Jacobs s/s 2010 collection, I think the word colorful is an understatement. The highly anticipated show was one that I sadly didn't attend, one day.. one day, but thanks to the talents of the cobrasnake, I feel as if I am in the front row. It exudes a breath of fresh air among the countless beige, brown, white and black collections that hit the runway.
Not only is it alive with solid vibrant colors, but jacobs takes full advantage of patterns. A variation on stripes saturates most of his looks ..I am not complaining.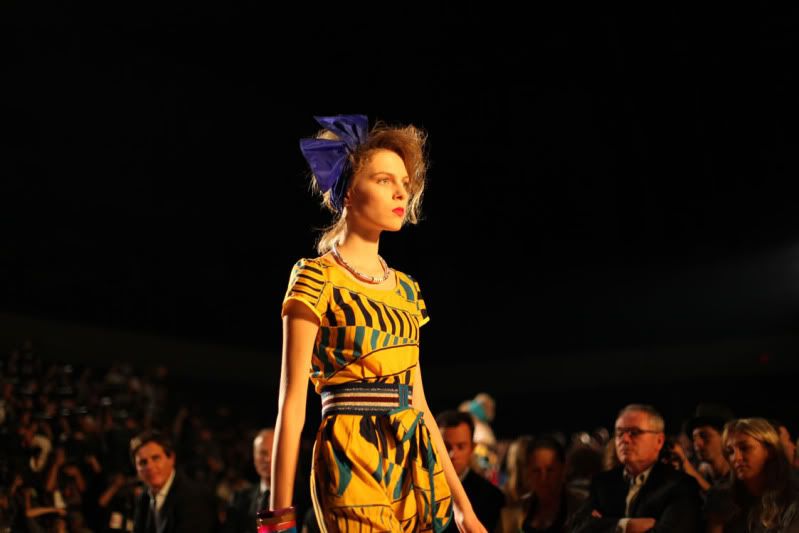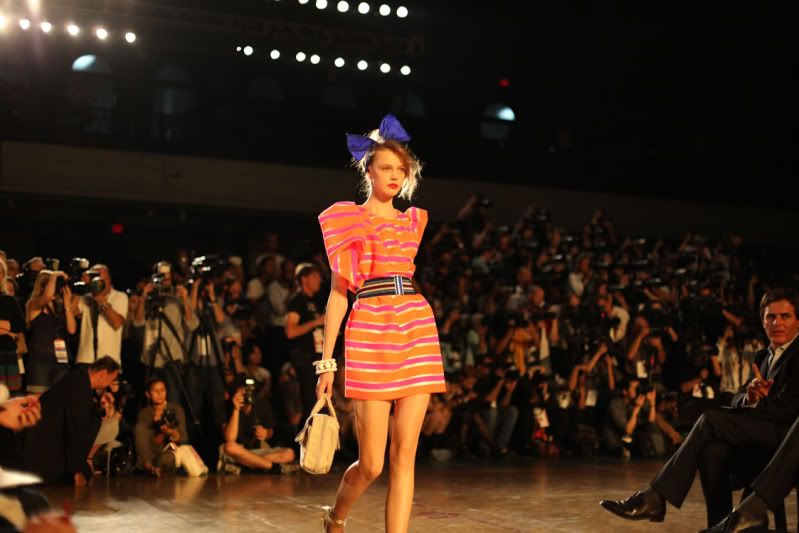 After taking a well concentrated look at his show, I can't help but wonder if he was influenced by Lady GaGa or Mini Mouse. I am leaning towards Mini Mouse, she may have been partial to polka dots, but she loved patterns and she did keep her red dress so vibrant. :)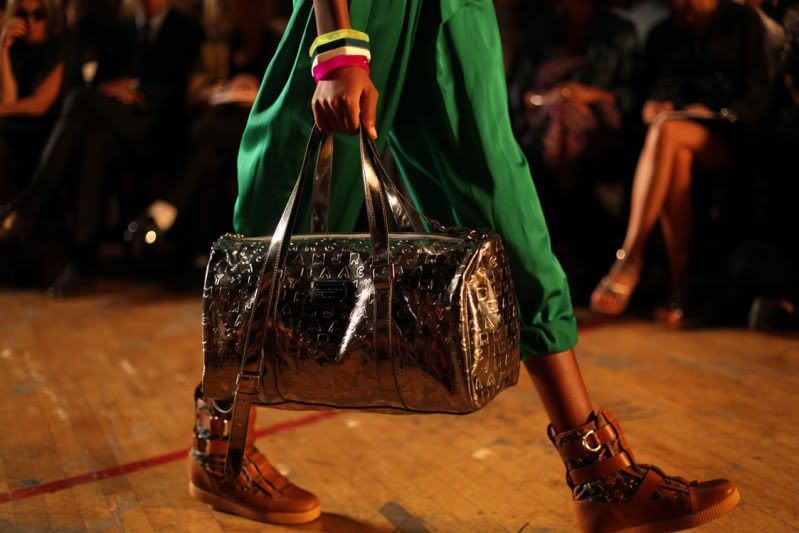 All in all, I can see crazy colorful stripes, metallic bags, bow shoulder structures finding its way into my closet. The playfulness of it all leaves me in anticipation for s/s 2010!