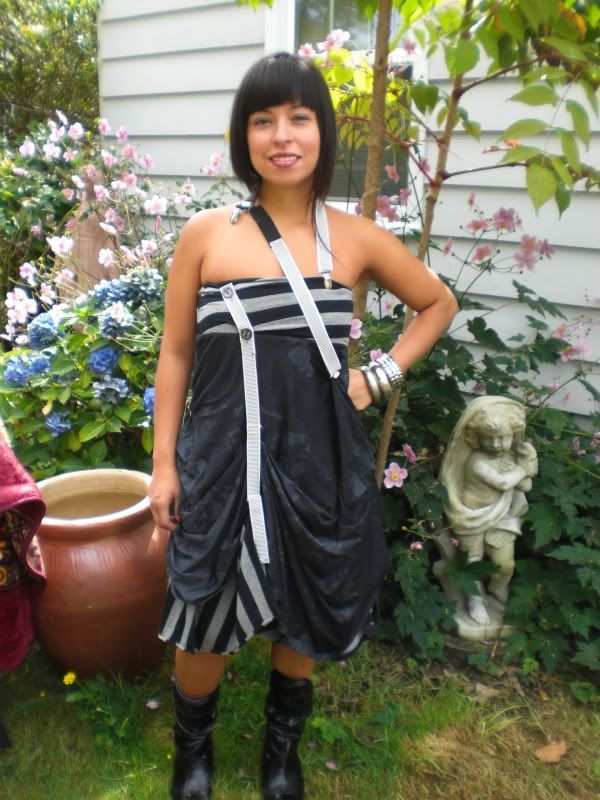 In this month's issue of DList Magazine I wrote an article about
Tatters Boutique
in Mercer Island. Through that opportunity I was introduced to
Aimee G.
an eco-friendly designer that designed the layered dress I am wearing in this post. She truly has a standout style and I quickly became enamoured. When I found out I was going to NYFW, I sent Aimee an email and asked to meet up.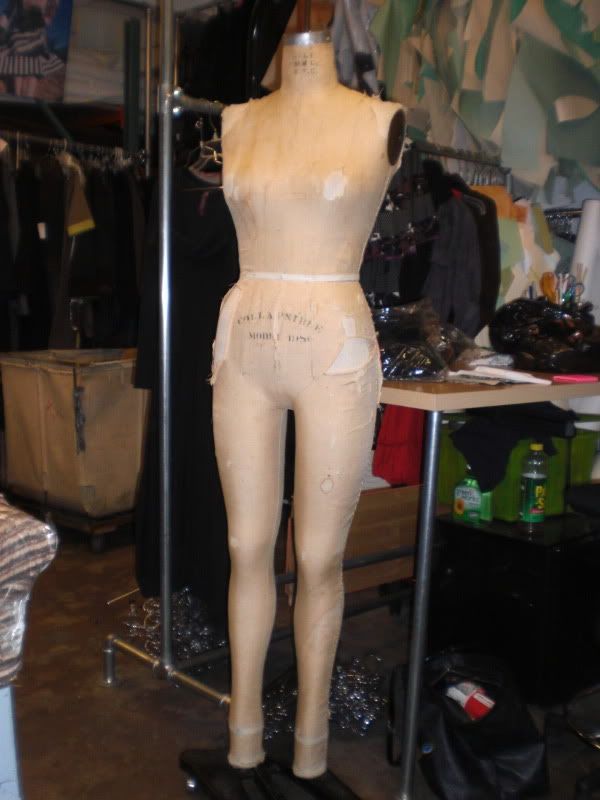 Her studio is located in the heart of the fashion district and if it wasnt pouring down rain that day I would probably be able to describe the area better. But I didn't see much past my umbrella. Aimee was in the midst of lookbooks and finalizing pieces for her line, so I can't thank her enough for taking some of her time to show me her studio and showroom.


This outfit really doesn't call for any jewelry, especially because of the short suspender like accesories that this dress highlights... but no jewelry to me means just add bangles and a few rings.
What I do love about this dress is that even though its a strapless, it has a very fall feel, so come rain or come shine this can totally be rocked. For fall add boots and a blazer - for the sunny days add strappy flat sandals.




Just because I needed to add a little of myself to the look and I wanted to have fun with the suspenders I created a necklace that not only became its own accessory, but still added to the dress. If you look one of the little clips is pulling up a layer of the skirt to show a little leg...lol!
There will be more outfit pictures coming your way with some other of my favorite looks from Aimee G as well as a little more about Aimee herself.
If you are from Seattle, her looks are exclusivley sold at
Tatters
on Mercer Island.
Thank you Michele from Tatters and Aimee G.