One of the main reasons I had to go to NYFW this season was to attend the Independent Fashion Bloggers Party. I saw the pictures from last year, then I found out who was going this year and the hard work
thecoveted
and
clutch22
had put into it, I knew I couldnt miss it. I was so glad I didn't.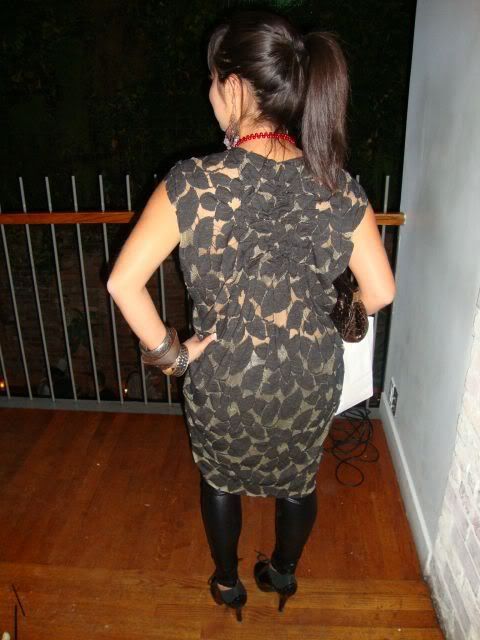 First things first, what was I going to wear? Once again thank you to
Tatters
for this amazing Crea tunic in this picture. If I could have, I would have walked backwards all night. As soon as I saw it I knew I had to wear it to the IFB party, I just had never seen anything like it. I paired it with my liquid leather leggings, my lace up shiny heels and my brown metallic Alexis Hudson Clutch from
Clutch Boutique
and I was ready to party.
DreamSequins
pulled out the sequins and sheer pants for the party. I loved the combo! Clutch22 represented Seattle in a
Jesica Milton
One of a Kind called the "Jordana" - this picture does not do it justice.
To say I was obsessed with
MarketPublique's
earrings is an understatement. They were a converstation starter for sure, loved them.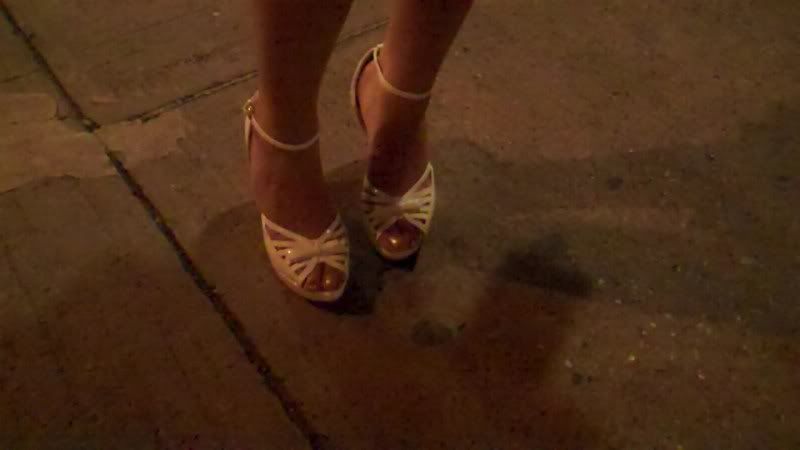 These are the lovely Nubiasnonsense shoes, I just thought they were darling and complimented her whole outfit so well. Go to her website to see her whole look!

Of course once the IFB party was over, we all headed to a little place called The White Star, to have a little after Party. In an effort to make
Wendy
giggle, Nissi and I decided to give her kisses! It was a great last night in NYC and am so glad I got to spend it with such lovely and inspiring ladies!