Yesterday I did the Fashion Gawker thing, as in I sat in Bryant Park and waited for the fashion crowd to walk by. Its easier than taking pictures inside the tents. Inside its a sea of people and the ones you want to see usually go in the side doors anyways.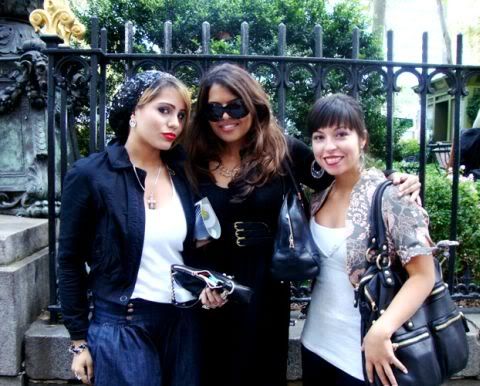 My partners in crime were the lovely
Nubiasnonse
and
MidtownGirl
. It was my first time meeting Nubia and I met MidtownGirl at the Francis Party. To say we hit it off is an understatement, these ladies are my fashion soulmates.
After not making it into the Christian Soriano show, it was a madhouse and a sea of people were turned away. He was the first person that I saw in Bryant Park. We were told that he is working on a pilot for Bravo and they needed us to sign our lives away. I didn't sign the paper, I doubt I will be in the show anyway, but I happened to be eating and I didnt want Bravo to capture me stuffing my face. Just kidding, I wasnt in any of the shots so they didnt need me to sign anything, bummer.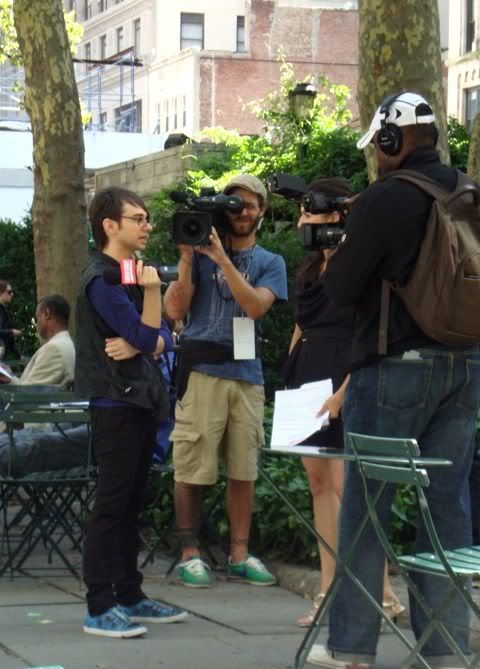 Susie Bubble and Bryan Boy. This was my first time seeing Susie and Bryan Boy was all over the place. I would turn around and he would be there, he was working it or stalking me, lol!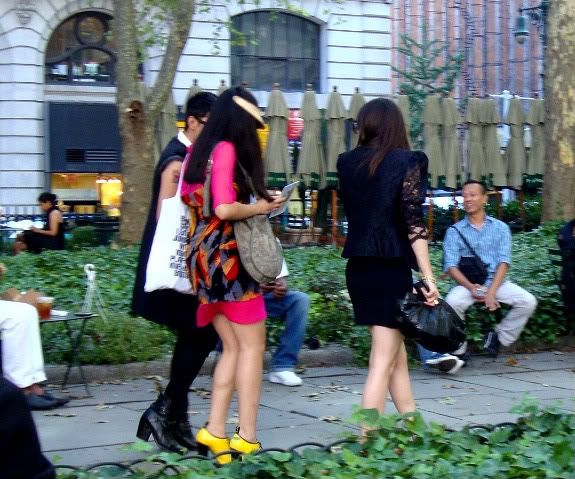 Kate LaNphear, fashion director of Elle Magazine. Only she could pull of a sweatshirt at NYFW!
I couldnt believe it was her at first. A little dream of mine coming true. If you dont know who she is, she's in on the far right.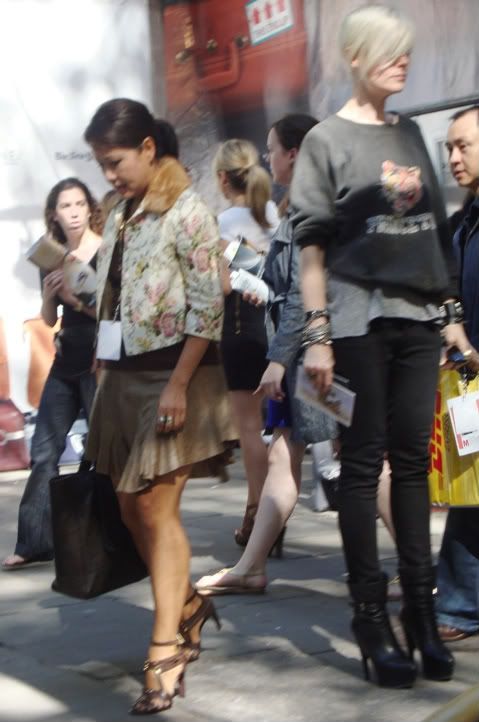 Giovanna Battagllia - fashion stylist, Ive seen her all over some of my favorite sites and so I was a little star struck when I saw her. Her heels, to die for!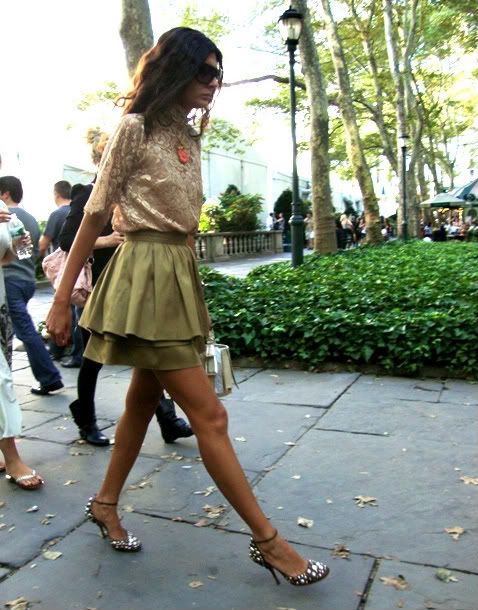 Some street style around the tents.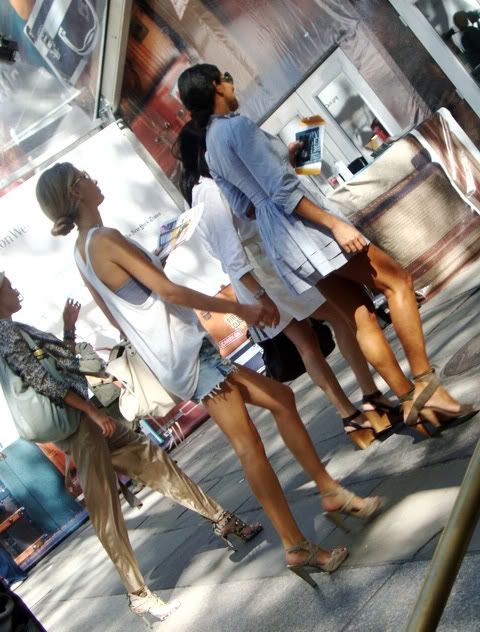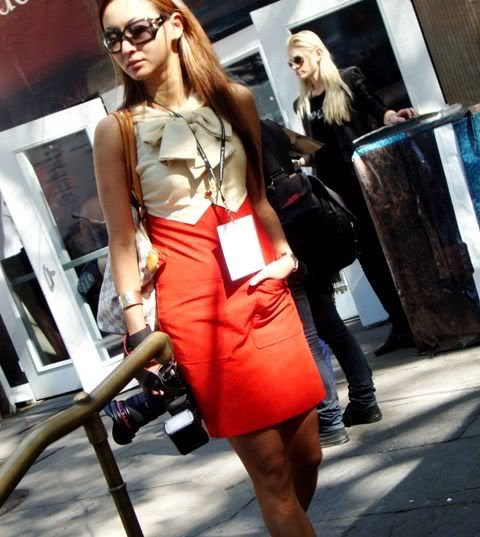 I saw Blair Waldorf wear this first, but she pulls it off too.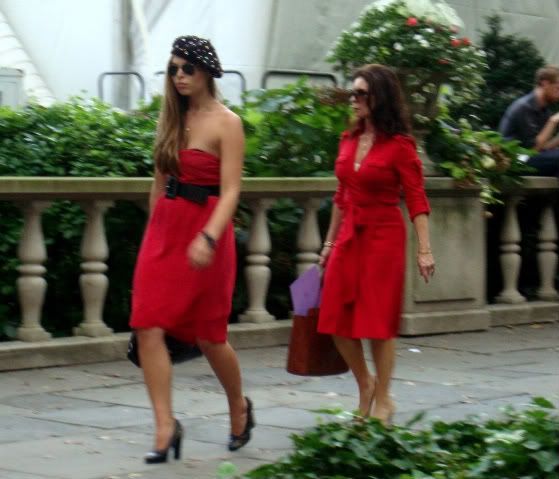 It was a fun day, now am on my way out to meet with designer Jill Lindsey.. stay tuned!
Special thanks to nubia for most of these images, my camera died in the middle of this, blast!