I woke up this morning knowing I had to wear stripes. Why? Well I was heavily inspired by Brad on The Rachel Zoe Project. He was adorably wearing a white and black striped shirt, possibly because he was channeling his excitment for his upcoming Paris trip.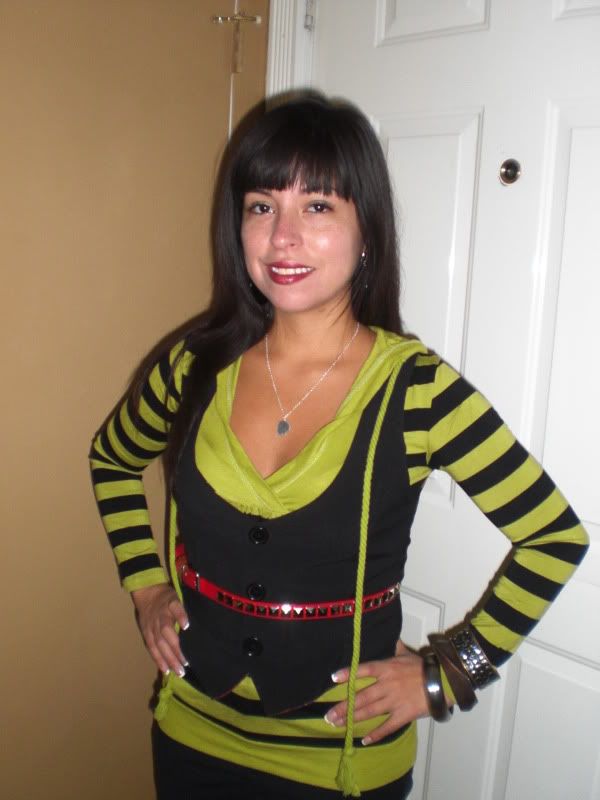 This morning there was no use trying to ignore the breezey fall weather, so for the first time in months I slipped on some black trousers. Still thinking of Brad, I reached for my black and green hooded top and because of the V-neck I knew this would be the perfect instance to highlight my new boyfriend necklace. I was introduced to
www.kentonbeadworks.com
through a friend and instantly fell for this piece. She has some other pieces that I am loving right now and those will be popping up in some future posts.
Don't get distracted by my eyelashes, more on that in an upcoming post. Back to the necklace,its sterling silver and a simple side profile design, but its just the perfect kinda classic mix, I look for.
On the boyfriend style kick I added my boyfriend vest to the mix, I just needed some color. Yes, I know my top is green, but with black pants and a black vest I was feeling blacked out.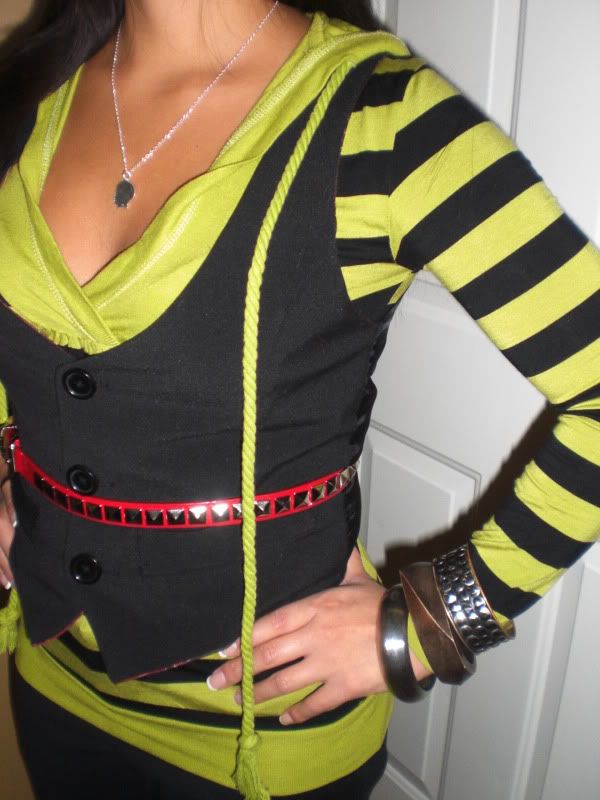 You may recognize my skinny red studded belt from an earlier post, no -
Well I was sporting it as a bracelet then.
I just added some silver bracelets, but to round out the texture of my look I added a wooden bracelet.
Thank you to Brad for inspiring this look and to Keaton Beads for helping me round out my boyfriend style look.
Who inpired what you're wearing today?
Dress Code:
Reversible Vest: Marshalls
Green/Black Hooded top: Excell Clothes
Bracelets: Vintage stores
Studded Belt: Forever 21