In every day life its a little hard to keep any mystery, but with this editorial spread from a Greek Magazine called
Close Up
you can't help but pick up some tidbits that you can shuffle into your busy life.

1. Channel an icon preferably from the 30's and 40's, thats what this picture does with the layering of pearls and the puckering of lips. It gives her the "I just took a drag from my cigarette" look.

You never want to be caught in the act.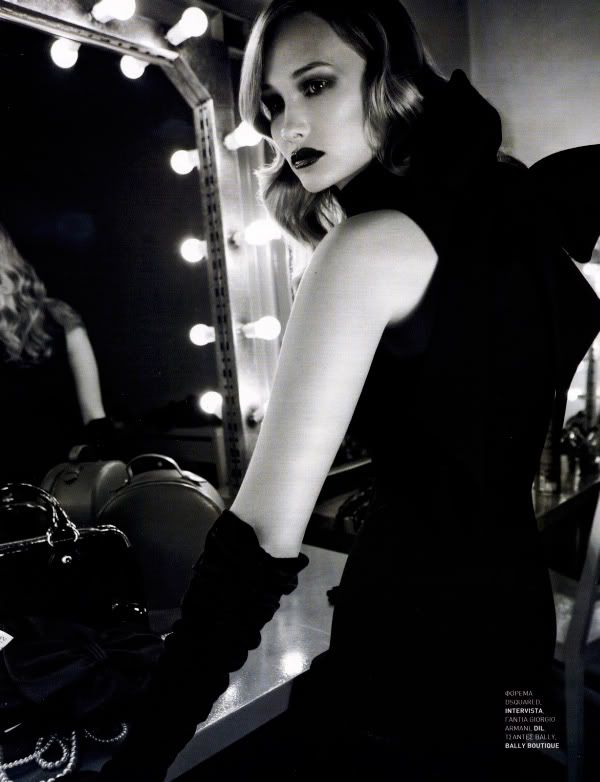 2.
In a day and age where gloves aren't the norm, make others think are her hands just cold or are you trying to hide something. The myserty..... the fact that they'll
never
know.
3.
The tall, dark and handsome saying usually applies to a man and in these pants we shake that , but the bows add a touch of feminity that reminds people that a woman can evoke a air of mystery that
NO
man can touch.
4. Mystery is always interlaced with the idea that your trying to get away with something...maybe you are? So just in case you get caught, you should be prepared. Just because its called a mug shot, doesnt mean you shouldn't look regal, a coat and statement necklace does just the trick.

DON'T FORGET TO ENTER TO WIN AN ITUNES GIFT CARD -HERE!







source fashiongonerogue