I thought I got a lot of stares with my blue
tights/gold boots combo
, but what I was wearing in no way comes close to
Acne's
S/S 2010
Warrior Chic collection. Seriously these strategically placed metal plates on the knees/chins of skinny jeans and shoulders/elbows of jean jackets ..exudes power. It actually kind of throws it in your face.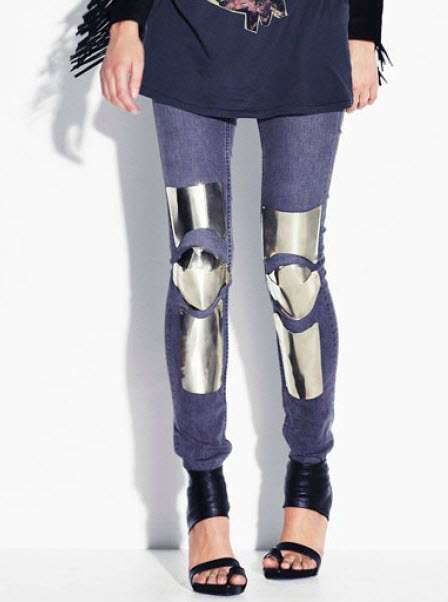 As a girl who grew up reading fairy tales, I couldn't help but buy into the idea of a knight in shining armor. Acne takes that idea and laughs. These clothes are literally saying "we don't need you to save me, I have my own armor."
I don't think this will be as popular as torn boyfriend jeans, but I can see some DIY posts coming from this. Would I wear this? I would be interested to see what kind of looks I would get walking in downtown Seattle.. that would be a fun experiment.
source:trendhunter