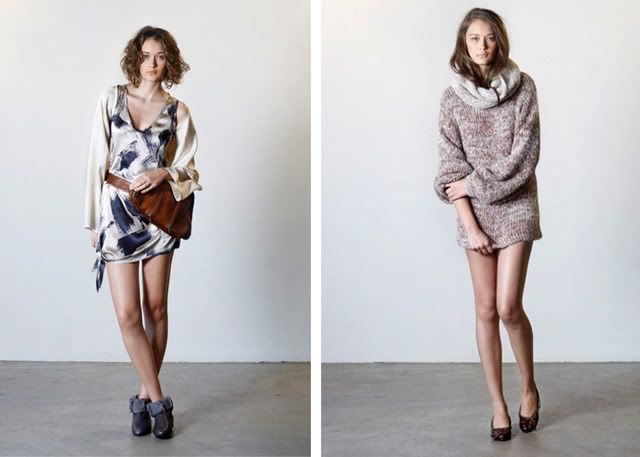 The effortless chic appeal of these designs definietly speak to me and no wonder, Corrine Grassini, the founder of The Society of Rational Dress is a University of Washington graduate and then went on to Central St. Martins in London, where she refined her design skills.
Her F/W 2009 collection reaffirms her ability to play with the structure of the feminine form. She tailors, drapes, uses prints, knits and silk, at the same time sticking to her mission of making a design that is not only stylish but, "comforting, inviting and inspiring."



She is California born and now LA based, but looking at these designs I can't help but see the influnece of Seattle and London. I live in Seattle now and went to Central St. Martins sister school, The London College of Fashion and the layers, knits and billowy style is the chic look that both cities pine for and live in.
Of course the California girl is apparent with the form fitting designs and the bare legs. Her ability to keep the female figure in mind keeps this line from being schzophrenic.

This collection is not only made up of pieces that I could see myself wearing on a daily basis, as a whole or separately, but most importantly I could be anywhere and stylish.
pic source:http://cyanatrendland.com/