I missed doing my
Snap Shot Interviews
, it was always a treat to find out more about my fellow bloggers. So I just had to bring it back and what better way then with
Dream Sequins
. I had the pleasure of meeting and hanging out with her at NYFW, she was a doll and I just wanted everyone to find out more about the girl who makes the blog.
Name:
Deanne but I like to go by just plain "D"

Job:
Part-time freelance fashion writer/full-time troublemaker (and corporate wage slave)
Dream Job:
I'm trying to make my dream job a reality right now, but I would love to work in social media or own my own boutique!

City of residence:
New York

1)Three words and three words only describe your style?
Comfy, cozy, chameleon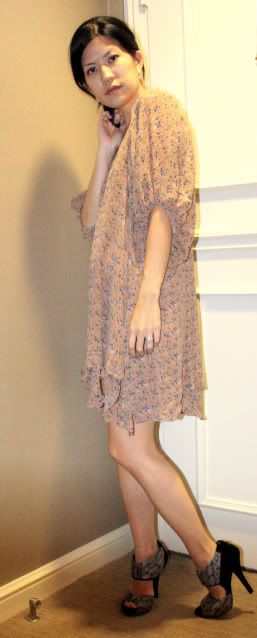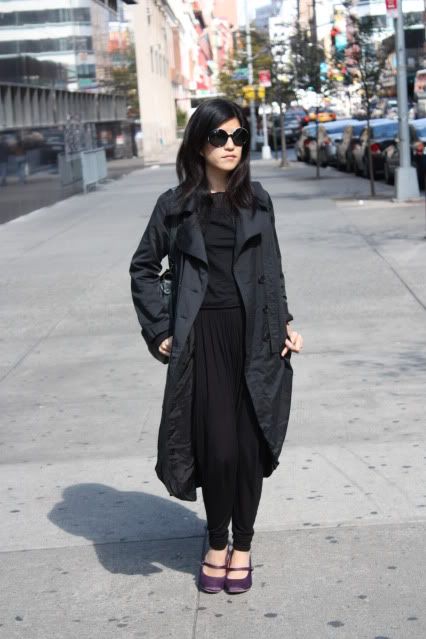 2) Dream sequins, well I often dream about outfits with sequins, but what drove you to use it as a blog title?

I tried to think of something memorable and fashion-focused. Last year when I started the blog, the word sequins came up, then I thought about dreams. I mushed them together and found myself a pretty funny name.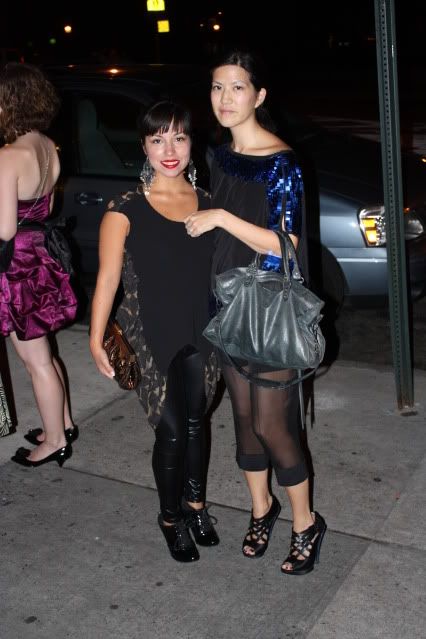 There I am with you at the IFB party! And I'm wearing sequins, but I don't really own too many pieces with sequins in them.

3)I have been lucky enough to see you in action, interviewing designers and taking photos at shows. What's your favorite part?

I love interviewing designers and seeing them in their native habitats- especially their studios. It's so inspirational to me.


4) Can you please share 3 of your personal fashion photos that your most infatuated with and maybe a little blurb about it?

I am pretty proud of the photos I took at New York Fashion Week. I just got my first DSLR camera and these shots just blow my mind. Here are three that I love. The first one is Lynn Yaeger, who is one of my idols, a fashion icon in her own right; I love her point of view and strong writing voice. Plus, she just rocks the Japanese designers like no other.



I captured this lovely girl at the Creatures of the Wind presentation during NYFW. She has such unique style. I just love everything about her. Obsessed!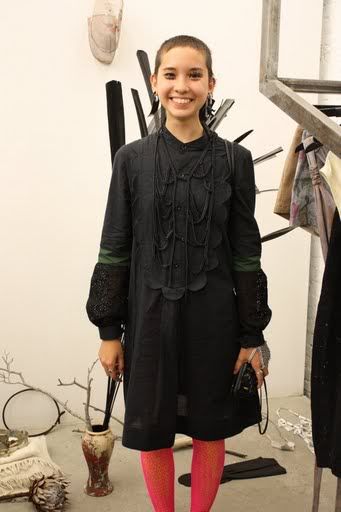 This one is my very first backstage experiences at NYFW. The girls at Ideeen in their spooky Kabuki makeup. It's kind of amazing how they go from kind of slouchy and bored to BAM full on model fierce mode when you lift your camera up to take a shot.






5)Music is a big part of my everyday life, in fact I can't go a day without singing, but enough about me, what song has been stuck in your head lately?


"All or Nothing" by Au Revoir Simone. So catchy.






6)Everyone has a go to item whether its a pair of shoes, a purse or maybe just a ring, that makes them feel fabulous.. what's yours?

My one pair of Nicholas Kirkwood lattice-crossed platform heels. They make me feel really amazing. I met Kirkwood in London a few months ago and acted like a dorky fan. Like "Hi! I love your shoes. I'm wearing them now!"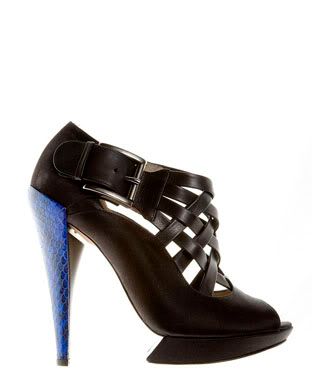 7)If all of your clothes were burning which item would you save first?


My first real designer clothing purchase: an Ann Demeulemeester winter coat, which has sentimental value. I talk about this coat like it's the only one I own, but it's just so versatile and timeless.

8)I usually ask if you could shop in any city where would you go, but let's mix it up a little, of all the places you've been to where are you dying to go back to? Any little hidden shopping gems?


Paris. I love visiting and discovering new neighborhoods and tiny little boutiques. They have bijoux shops for everything there. We discovered this umbrella shop called Parapluies Simon (http://www.parapluies-simon.com) on Saint-Michel which has been in business since 1897! My umbrella is a piece of haute-couture worthy art. Last time I went to Paris, I loved hanging out in the Marais, which has shops open on a Sunday (gasp). I want to go back to explore the flea markets and mine the vintage stores there.




9)Fashion has many icons, but which one do you find yourself idolizing and why?

I don't have one icon per se-- and like fashion, I'm very fickle in this area-- but I would say, as a fashion writer, I can't help but admire the amazing Cathy Horyn of the NY Times. She has a point of view and she's not afraid to express it.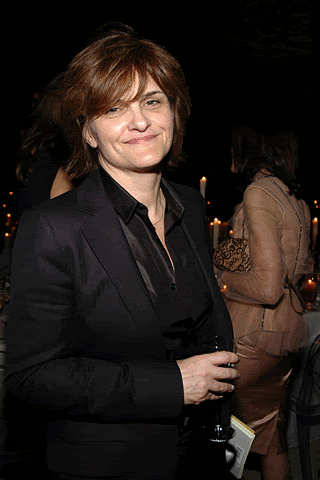 10)Thank you for taking the time to do this! You have a way with words, no doubt. Any last words to leave your readers with?

Blogging has opened my eyes to a lot more than I expected in the fashion world. When I started writing about independent and emerging fashion on my blog, I didn't expect to connect with so many amazing, creative, talented people. Not only amazing, under the radar cool designers, but amazing stylists and bloggers from different corners of the world. Thank you, Alix, for being one of them! I'm blessed to know you!
I would be surprised if you hadn't already been to Dream Sequin's blog, but if you haven't definitely check it out!