My love for suspenders is no secret and my love only grew when they saved me from embarassing myself. This black and white dress is something I have worn
before
, but I remember constantly tugging at it, for fear that it would fall a little low and I would be pulling a Tara Reid. The horror!!!
So when I was getting ready to attend the
Rachel Zoe QVC Party
(NYFW), I knew this would be the perfect dress, but what about the tugging?
SUSPENDERS!!!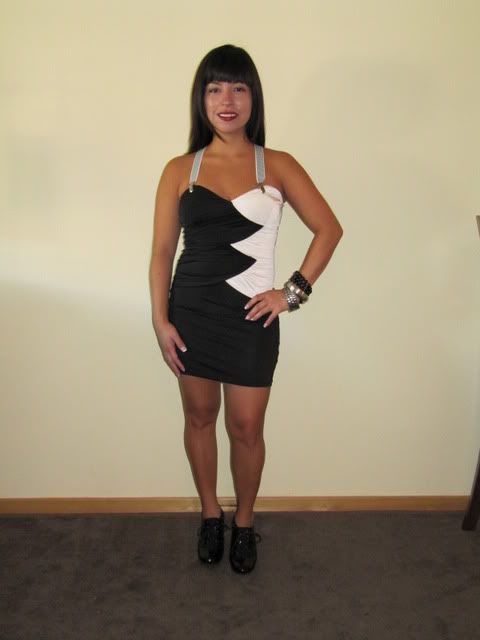 Thinking about my
Aimee G. dress
and the black/white suspender accessories, it was almost like an hallelujah moment. Not only would I not have any trouble with a falling dress, but also the added touch made it stand out.
I was able to wear the dress I wanted, add a touch of the unexpected, all the while making sure I had no chance of an embarassing moment. I added a black tuxedo jacket and my Alexis Hudson clutch and I was ready to party.
Well I know Kelly Rutherford and Jessica Szohr liked it, ;)