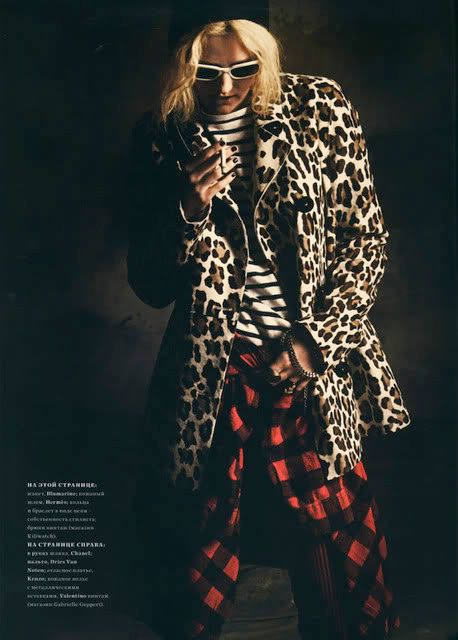 Grunge with a twist has been the latest trend to hit such publications as Harpers Bazaar, Teen Vogue and Korean Life and Style magazine. The common element is plaid, I admit I had a lot of plaid when I was younger, but am from Seattle and it was more than just a trend to me, but that was a long time ago and I have since discovered that a lot of people shudder (not in the good way) when they hear the word GRUNGE!
So its funny to me when magazines try to reintroduce the trend, by dressing it up. That's what Harpers Bazaar did. They stuck to the essence of the trend in the most literal way case in point - Hello Nirvana shirt! Does this look convince you that grunge is cool!? I read on some message boards, how it lost cool points for trying to do a Kurt Cobain look a like thing, I love message boards, but thats a completely different post.
Plaid, its so versatile and thats why its the main fixture in this post. I dont really wear a lot of it anymore and if I do, I really don't label my style as grunge. I think Seattle is a little upset that we got stuck with that trend, that turned into a lifestyle that we would like to forget. Serioulsy we really don't walk around all grunged out.

Teen Vogue even labeled their ed layout as "Finding Nirvana" but to me this whole camping trip look plays more on the bohemian lifestyle than grunge. The difference, not dirty enough. If you look up the word Grunge the first definition to pop up is : filth, dirt! It doesn't get better after that - next definition: somebody who looks dirty, unkempt, or otherwise unsavory.
No wonder the word Grunge in any sort of fashion sense scares people away. I am just glad that plaid can be dressed up and dressed down. I shouldn't really be surprised becasue of what it first stood for a hundred years ago, way before punk music or grunge ever came along. But for a girl who first wore it, in the form of a skirt for private school and then as a uniform for alternative music, its funny for me to see it styled in such a way as it is below.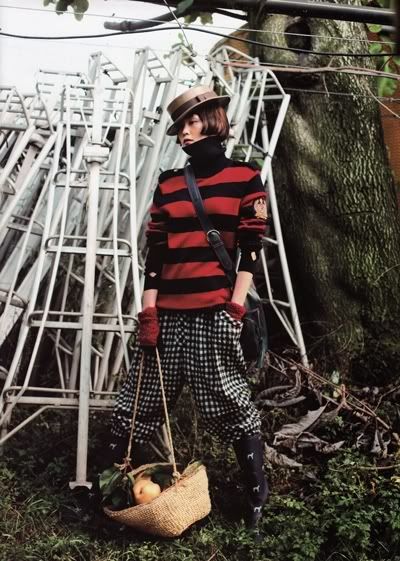 Korean Life and Style Magazine, Grunge.. where?




I had to add this, if you are new to my blog then you probably don't know that my guilty pleasure is Gossip Girl. Leighton Meester and Ed Westwick are by far my favorites . They were recently featured in the Asked Enquired campaign. Plaid elegance, shouldnt be a surprise because of its history, but it still stood out to me so I had to include it.

I personally haven't worn plaid head to toe since I was young, but when I saw this
Aimee G
. dress I couldn't help myself, I had to try it on. It's form fitting, has pockets and like nothing I've ever seen. Its not grunge in the slightest, but as a teenager in the 90's its hard for me to make that distinction.
Does the word Grunge scare me? No it just brings back a lot of good memories. To tell you the truth I never really got into the fashion scene then, I was stuck in a school uniform at that time. But I don't think grunge now is alive the way it was in the 90's and at this point in fashion I am pretty sure, even with the recession that this is one trend that won't be making a comeback.
What do you think?
source:
trend hunter
fashiongonerogue
justleighton
googleimages