I am guilty of sticking to the colors I know that work. That's why its so refreshing when an editorial spread reminds you there's a little more to the rainbow. Mustard - Just saying the color makes me scrunch up my nose, even though I can't eat a sandwich without it. It doesn't roll off the tongue like lavendar or convey power like red, but it does catch the eye. This editorial by Escale in Numero beautifully illustrates my point.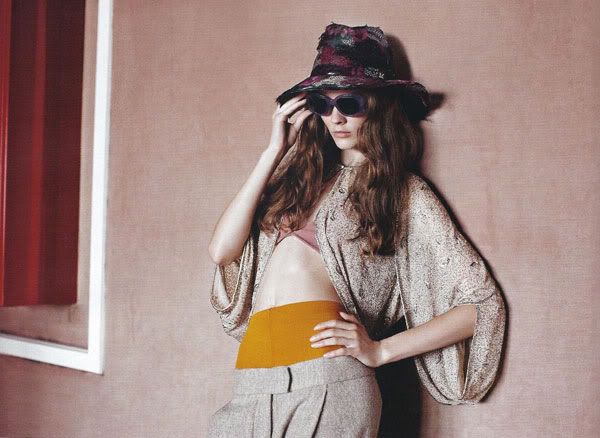 The fall back color trend has been different shades of brown, to keep from blending into the wall Samuel Francois (stylist) mixes in a flash of mustard.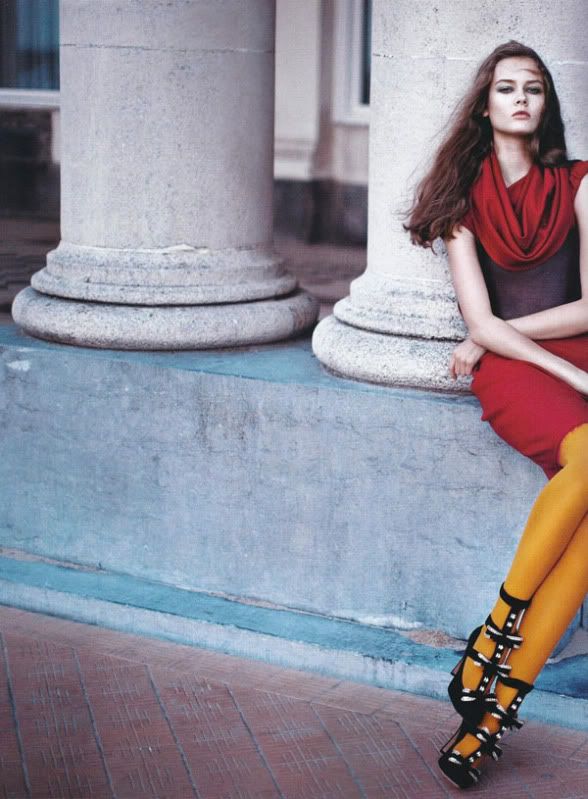 At first glance of the editorial I didnt realize that this color palette was practically the same as the first picture. Mustard leggings should have been my first clue, but the overall feel is quite different and it just shows you that mustard leggings is not a one show kind of staple, it can work any kind of look you're trying to get across.
So there isn't an outright mustard element to this picture, but the use of gold chains gives you another idea on how to add color to your look. The blue, white,black brown mix is beautifully pulled together with the added shine of yellow/mustard gold. Also how amazing is the Zebra print blouse - As Rachel Zoe would say "OOC" - Out Of Control!!!!
Going for an unexpected color can be scary, but sometimes its worth it!
Need Leggings:
We Love Colors
- thanks to Princess Poochie for the link.