No wonder
Fox Mulder
(X-files reference) was always striving to find alien life, he must have known that we could have benefited from their fashion sense.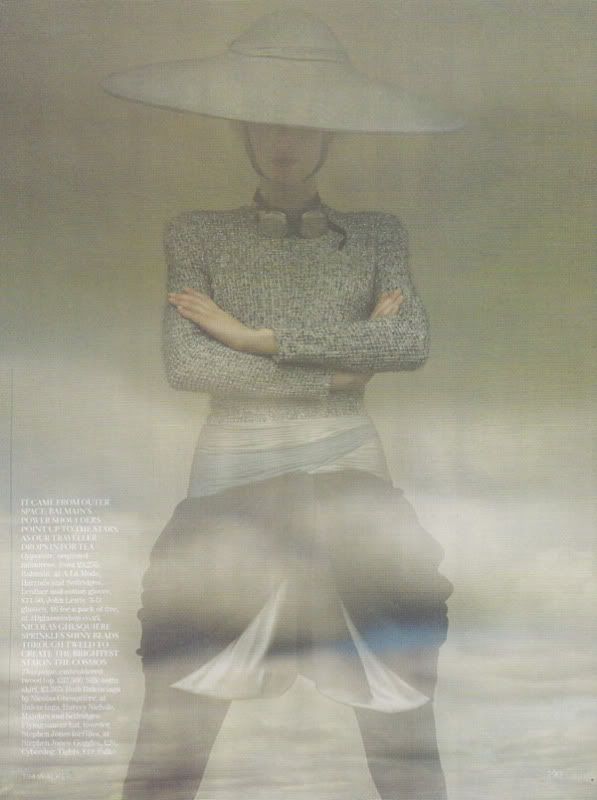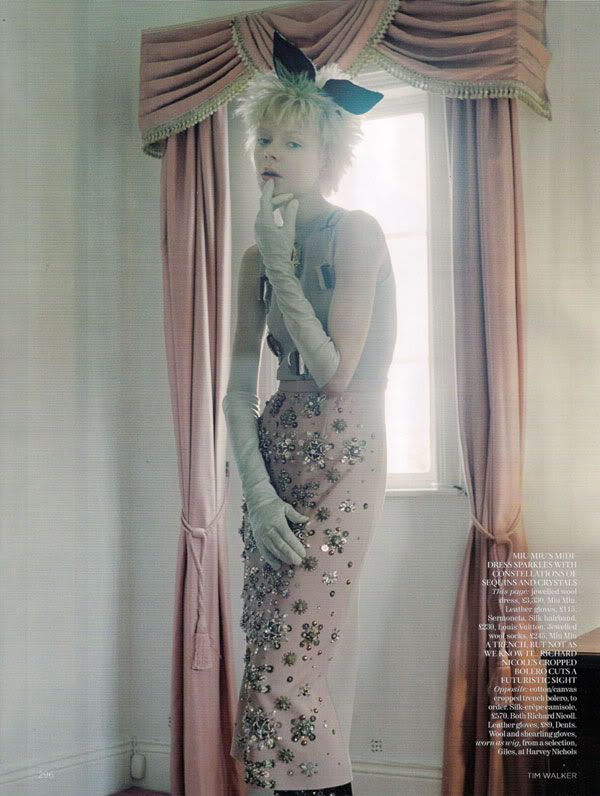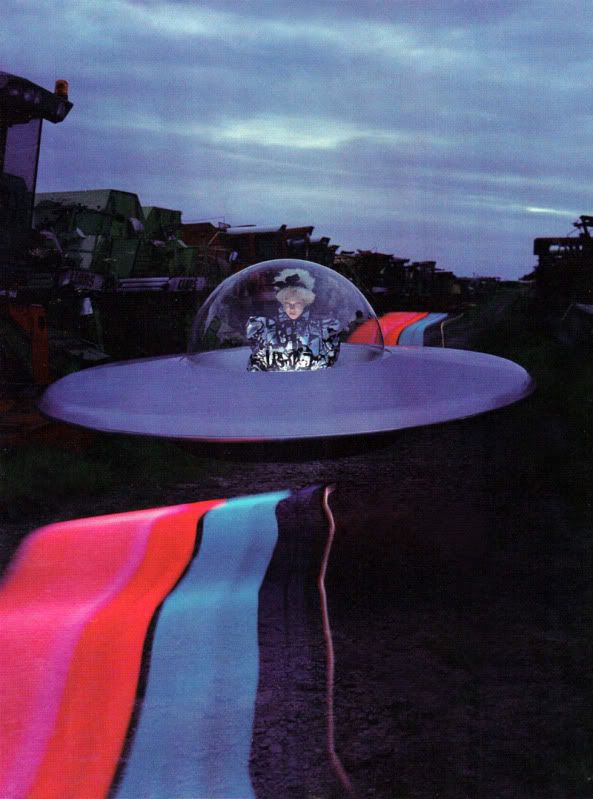 The constant play on the round shape of the saucer in the different clothes makes you wonder if the designers Karl Lagerfeld, Missoni, Alexander McQueen, Miu Miu, and Balenciaga (who supplied the clothing) have held a secret belief in extraterrestorial life.
The Truth Is Out There!
Vogue UK October 2009
pic source: fotodecadent