Fairytales haven't aged and in a lot of respects they don't have to, they span the ages. But if Cinderella were alive today, am pretty sure she would have a few fashion magazines tucked under her pillow. She wouldn't be dreaming of balls, but fashion and celebrity parties that she could attend.
As for the more important part of the story... you thought I was going to say Prince Charming??? Nope it's always the clothes.
So in the case of the famous glass slipper, Cinderella's fairy godmother would know that a glass slipper would not be a converstation starter. She would know that Cinderella would need something right off the runway. What w0uld stand out more than a Thakoon /Giuseppe Zanotti Mirror Tiled Bootie?
Silver mirror mosaic-style leather peep-toe ankle boots with a heel that measures approximately 110mm/ 4.5 inches. Thakoon ankle boots have cutout detailing, an exposed silver-tone zip fastening at front and back and a jagged finish at top. - netaporter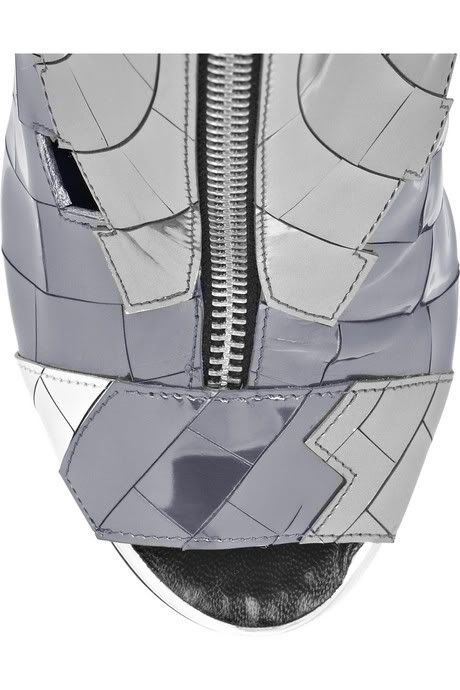 It's seriously a disco ball on your feet. Also blinding people maybe a risk, I can only imagine what happens when the light catches the mirrored tiles. But all is fair in the name of fashion!
source: netaporter/instyle.com