This campaign has a little bit of everything, sequins, faux fur,leather, sweaters... SASHA!!! You could seriously insert any of these H&M pieces into any occassion.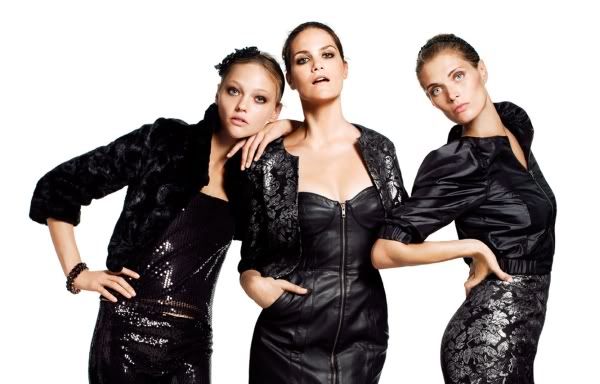 Ladies night out!


It's too cold to go out. So all you need is hot chocolate, a fire and a good book.
Holiday partieeeeeeessss! You know there will be a million!
It's snowing.. head for the mountains! I don't ski, but I think something like this would work.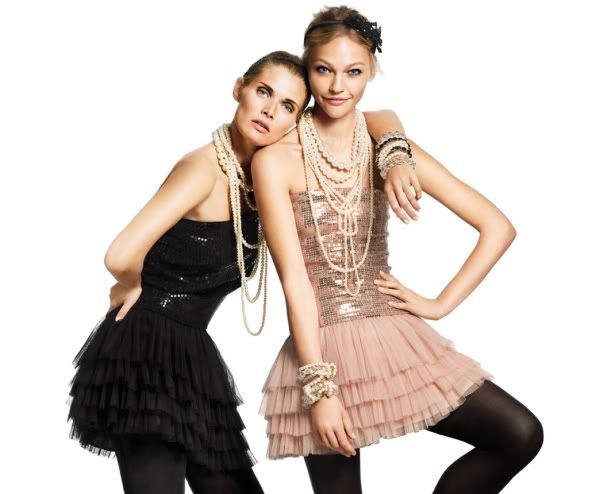 Happy New Years!!!!
--------------------------------------------
I get all excited when I see the H&M campaigns, because I can always find something that I would love to add to my welcoming closet. BUT it never fails, when I specifically go to any of the three H&M's around me with beautiful campaign pictures in my head, I never find what am looking for. Jimmy Choo didn't come to Seattle, but let's not go there. You get the point!
I have even asked for items that they have pictures of in the store, but what do you know, those never made it to Seattle either. It's like am constantly getting teased with eye candy, only to be heartbroken. What does Seattle have to do? I know we're no New York and honestly we don't want to be. We love the amazing city for it's special only New York can do style.
I won't lie. I will still keep going to H&M, but it would be nice to actually have the opportunity to buy some of the collaborations or designs that H&M offers other cities.
I mean how hot is that leather zipper pocket dress?
source:fashiongonerogue