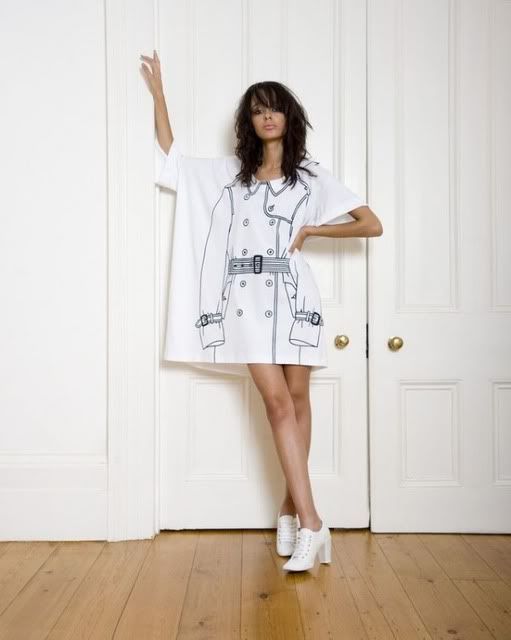 When I saw Rosalind Keep's designs, the first thing that came to my mind was "
I NEED THIS!
" I know we are in the midst of embellishment with the rise of sequins and the steady pace of studs, but simplicity with a twist can be just as captivating and stylish.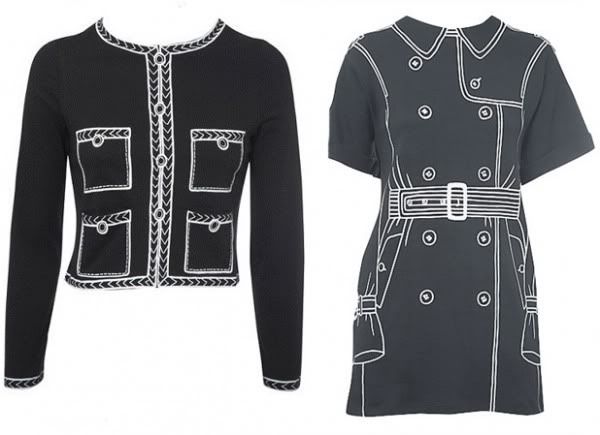 I don't know why, but these pieces evoke a childish glee from me. They are just so FUN, that word doesn't seem adequate enough, but its a breath of fresh air in a industry that can be a little too serious.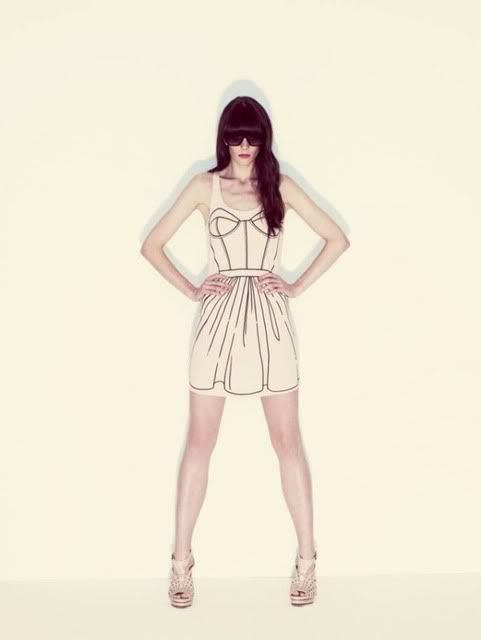 I know we have seen designers before her play with this trend, but I would never have been able to afford a Comme de Garcon version. I also love the fact that she uses an oversized plain white shirt and a racer back vest to create her designs.
The Keep and Oasis collaberation will be between 35 and 50pounds, oh did you notice I said pounds and not dollars. That's because as of Dec 7th these will only be available in Britain.
Let me assure you as soon as I find out if these will be anywhere online or in the US, I will let you know!
source:cyanatrendland