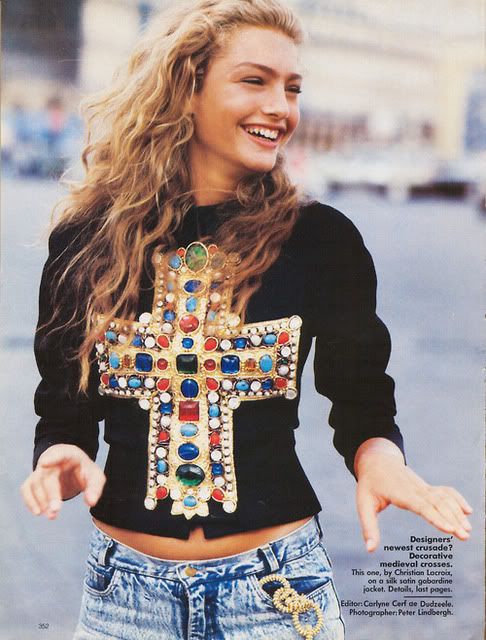 I love this Christian Lacroix medieval cross jacket! It makes me happy just looking at it and that's not the nervous excited part of me talking. I am nervous, the good nervous about tomorrow, but really I can't wait.
Hope to see some of you at the Boutique Culture Sale and Clothing Swap!
I would also like to thank A Haute Mess and Pretty&Fabulous for my blog awards. It means a lot to me! You ladies are awesome!