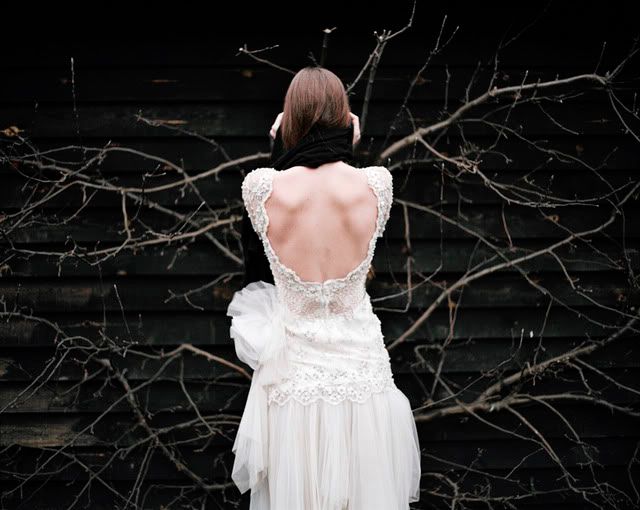 Did the song Bringing Sexy BACK pop into your mind? Well it did in mine! The back of the dress has been severely neglected, strictly for zippers or covered up by long hair. I know I have been at fault most of my life. I have long hair, so I've never worried about the back of the dress and always focused on the front. Well it's New Years Eve dress search time and I am determined not to just be a front of the dress kind of girl. I blame the photos below for being a inspiring influence.
These dresses couldn't be anymore different, the common denominator is the small dip to the middle of the back.. barely. If it's your first time showing off your back this may be a way to go. It just offers a flirty peak and there would be no reason to be self conscience.
It doesn't all have to be about extreme exposure, it can also be about decoration.

Butterflies, chains, sequins, and really whatever a designers mind can go. The back is like a plain canvas, the
possibilities
are endless.
So when looking for the perfect dress to ring in the New Year's don't think it's all about the front of the dress, the back of the dress should be just as important... almost to the point where you would want to walk backwards! ;)