Vogue Paris enriches some of the world's most beautiful cultures with head to toe couture. I am completely fascinated by cultures different from my own, to me its what makes the world such a beautiful place. This editorial propels me to pack my bags and get on a plane, unfortunately its never that easy.. at least I have these to lose myself in!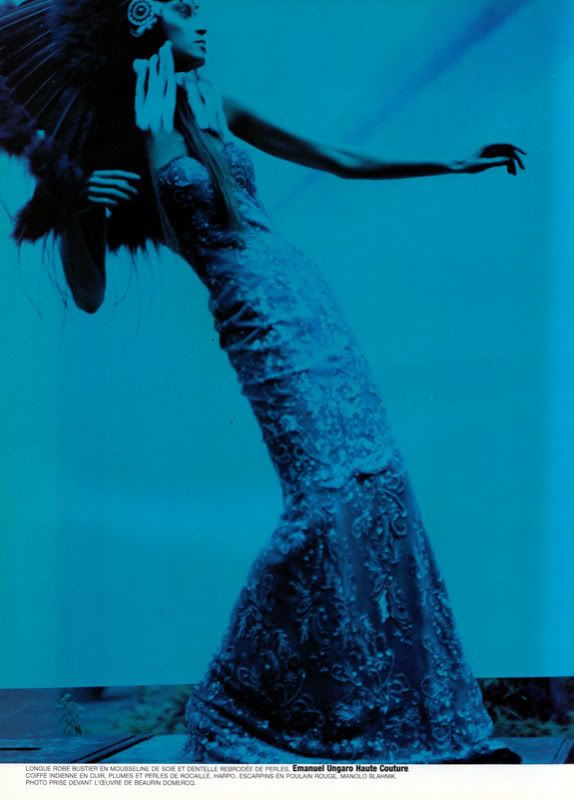 This 1999 editorial spread with models Audrey Marnay, Devon Aoki, Esther Canadas and Malgosia Bela, of course embellishes a little. I doubt that a native american head dress has ever been worn with a couture gown, but this is fashion. It's supposed to be extravagant, push realities boundaries.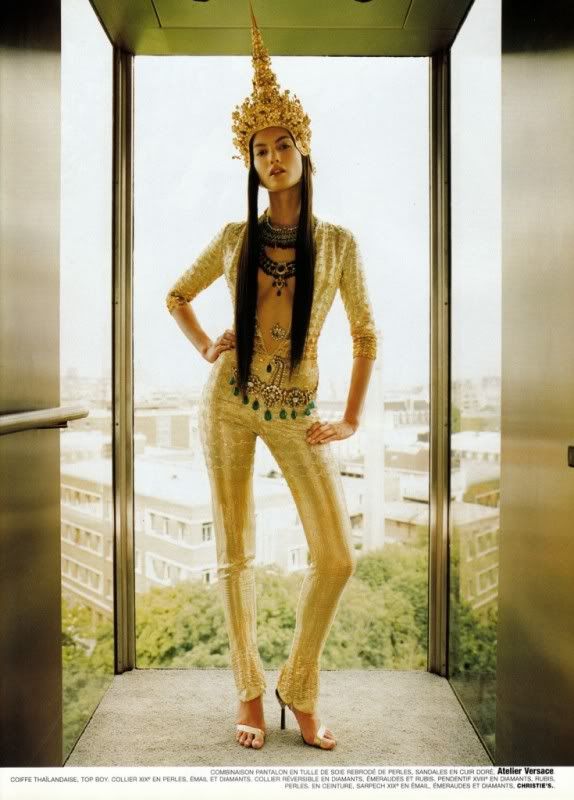 I have been lucky enough to travel to some amazing cities, but this only reminds me that there is so much more of the world to see.
Where do you want to travel next?
I really want to go to Portugal, Australia, Tokyo and New Zealand... and the list goes on.
photo source: papermode.....