I never broke the rules, but at least I looked like I did. I went to a private high school , we didn't wear uniforms but we had a strict dress code. The hardest rule to follow was no blue jeans.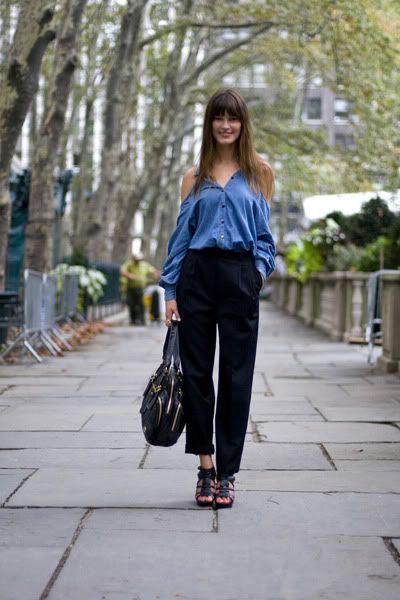 As a teenager it was like telling me to not breathe. You know how over dramatic you are as a teenager so seriously it was like death. My friends who didn't go to my school had the cool clothes and I had colored jeans.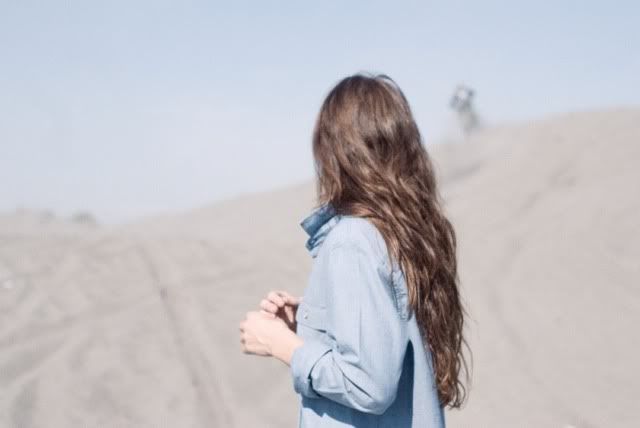 So my most coveted item was my jean shirt. I wore it in silent protest of the no jean rule. No jeans I'll show them. I will wear my jean shirt. Yeah it sounds silly to me now, but back then it was really my only option.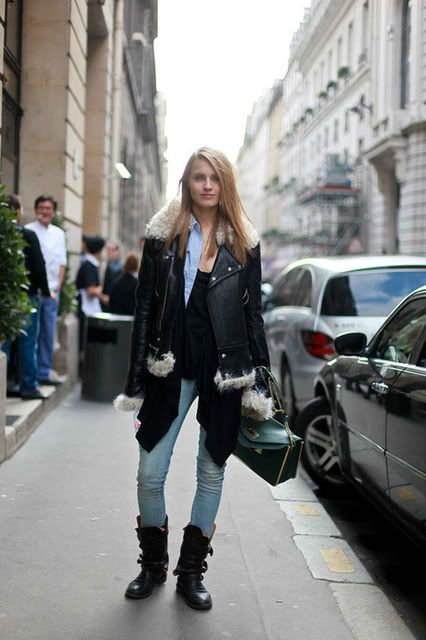 That's why when I see a jean shirt I get a little nostalgic. I guess that's why it surprises me that I don't have one now.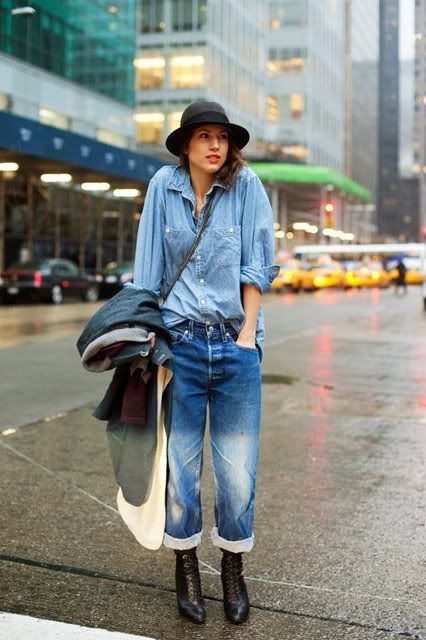 Maybe its time for my teenage jean shirt rebellious side to grow up. I am loving the way these ladies are styling it.

I won't be pairing it with colored jeans anytime soon, but with black pants, a black skirt or a leather jacket, well that can be all kinds of awesome.

Looking for breathtaking chic jewelry? Be a rebel, go ahead and buy designer, even if you're low on funds. Hop online and find care free payday loans and other services, to help you get what you need. Or what you want!





pic source: stockholm streetstyle, 160magazine,sartorialist, garnce dore