Leighton Meester
and I have a lot in common. Well maybe not a lot, am not an actress or an up and coming music sensation or even call New York home (YET!), but she is a woman who wears many hats and I think any woman can identify with that.
Do you sometimes find your style to be a little schizophrenic, easily going from sophisticated business woman to pretty young thing on a night out - in the course of a few hours?
The lines of our everyday roles can easily blur, but style has a way of subconsciously seeping through. I don't know what makes me so attracted to leopard print or the color red, but I really couldnt live without it. Thinking about my closet resolution, I keep thinking about the motto that the Lovely
WendyBrandes
preaches and lives by..."
Wear What You Want
".
I am using
Leighton
as a perfect example because her style roles are a little easier to see than say mine are. She has a public role that she has to live up to, her style choices are reviewed by millions and as a rockstar, an actress and just a young new yorker, her style can be all over the place.
Yet, she has this way of being inherently Leighton. That's why I like to see what she's wearing because she pushes the lines of her style roles without really losing herself.
Before I started this blog I was focused about what I would wear everyday, but with the title "
Fashion Blogger
" I feel a little bit of added pressure to always be on. Am not complaining, I like that it challenges me to not be lazy with my style, to try new things and redefine my style. I do feel better about myself, but this added role just made me realize that we all wear a lot of hats in this crazy thing we call life.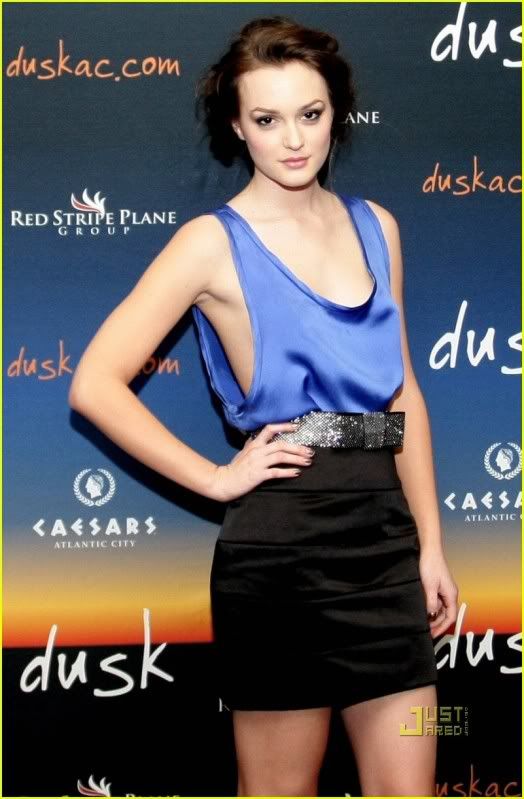 So if you start to feel that your style sense is a little crazy and really all over the place, just remember that we all feel like that...even Leighton Meester. I told you we had a lot in common!