When I was in middle school I used to write on my shoes, my jean jackets and my pants.. even on the lunch table at school which got me my first and last detention. Honestly, it was just because the writer in me needed an outlet. That's why the
Koi Suwannagate
pants from her S/S 2010 collection speaks to me.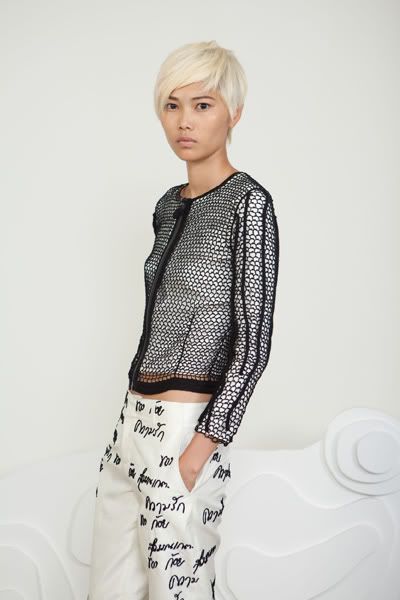 She states that her collections are done with the finest hand work and no two pieces are exactly the same. Her S/S collection for 2009 was honored by Women's Wear Daily as being one of the top ten of the season, check out her collection for 2010, will she make the list again this year?

Note: I love when such a beautiful and sophisticated collection can remind me of my 9 year old self.
Other Posts:
Rosalind Keep Drawing on Clothes
.
source: koi suwannagate