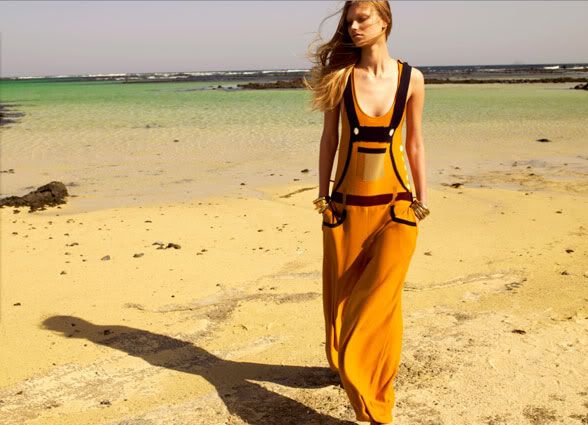 Lately I have been seeing orange everywhere, ad campaigns, editorials, streetstyle pictures and in my favorite cup. I have been drinking orange juice every morning, this isn't normal for me, so of course I think it has to do with the attraction I have for the color.
I must confess that I don't use orange as often as I should. I have regretfully categorized it as Halloween appropriate only. I am not afraid to admit when am wrong and with the inspiring examples I have found and displayed in this post, its pretty obvious I am.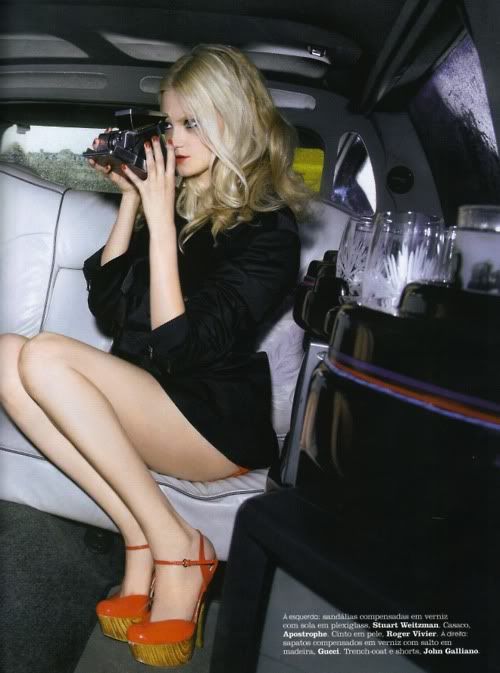 Orange is the swift kick my closet needs right now. It can be independent or a perfect partner in color, the orange/turquoise combination above is so unexpected, but works in the "why didn't I think of that?" kind of way. If wearing a full on dress or top is a little to much for you right now, work it in as a clutch or add to your outfit with a pair of killer orange heels.
I know Orange is not a color that one first thinks of or reaches for, but the next time you're looking for an outfit or a color to add a little pop into your look.... why don't you give orange a chance?
pic source: fashiongonerogue,cyanatrendland,trendycrew,google images, garancedore