I used to have clogs in high school, they made a lot of noise, but they made me happy. No one else had them so I felt special, but even I have been on the fence regarding the onset of the clog trend. These could really be just a "now you see it, now you don't", a Chanel thinks it cool so maybe it is leftover, but we won't know until Spring officially sets in. That's when we get to see what trends made the cut and which one's didn't. Will this one?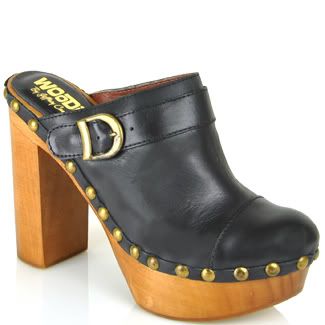 Stuart Weitzman
Do you think you'll be adding clogs to your must have for spring list?
Do you own a pair and how comfortable are they?

I can't really remember if mine were comfortable or not and I don't own mine anymore.

pic source:footnotesonline