I have a confession to make...I've never colored my hair. Why? Just plain scared, but this editorial from Another Magazine is making me think twice! Secretly I've wanted too, oh I would die for dark red hair!!! What color hair have you been craving to take a risk with? Do you color your hair.. best thing you've ever done or really is it too much work?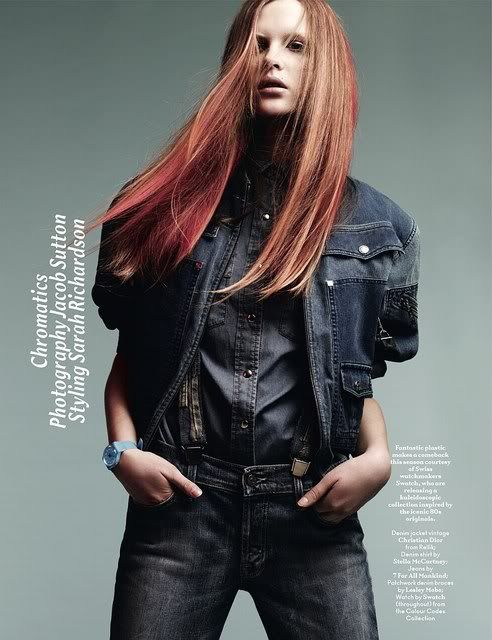 I love that the color of the hair matches the clothes, that would be ideal.

If you have any advice for Lil' me I would appreciate it.

Just in case you're wondering my hair is dark brown and thick as hell.

Happy Friday!