It's just not right, fashion magazines tease you with shoes, dresses and jewelry and that's OK because you've come to terms in the knowledge that you will never have them. But now they've just taken it too far... I love Giraffes.. I love the idea of being a painter... I love large letters ... these editorials just seemed to have read my mind and decided to throw it in my face.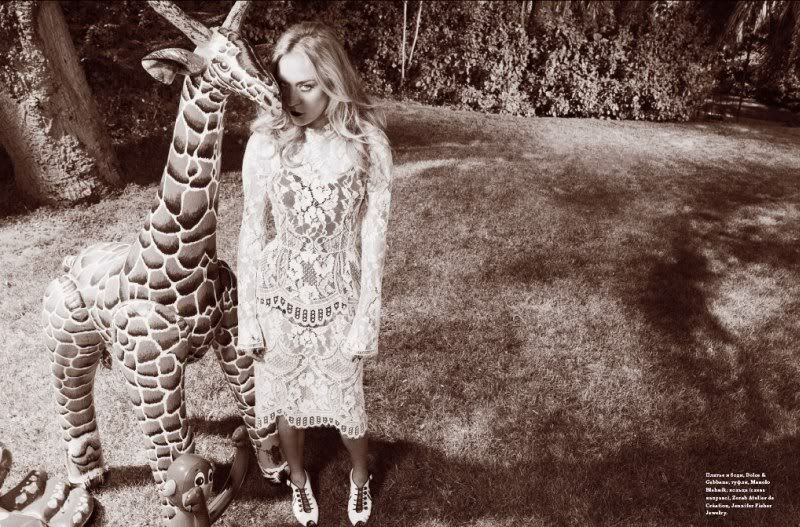 I know Chloe's giraffe is fake but, I would have spent all of my allowance on this when I was a kid. I just think they are beautiful, gentle animals.. and sooo tall!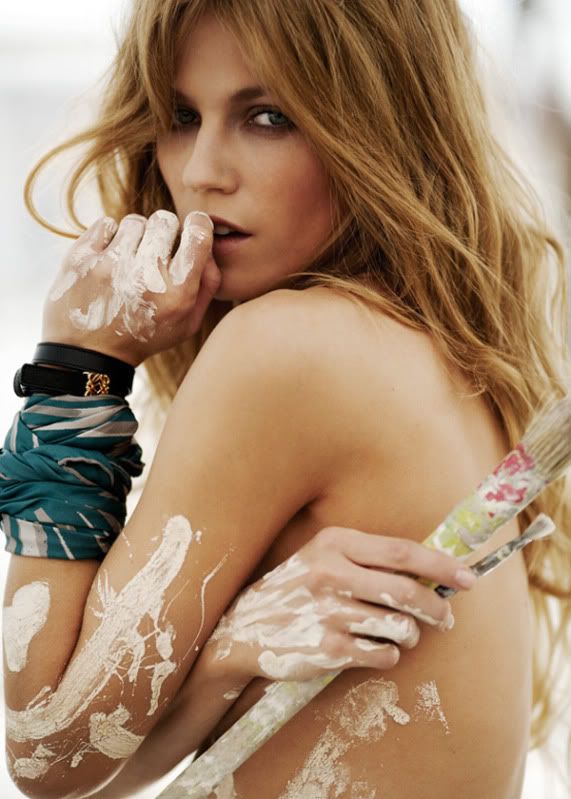 Funny little story with paint, I always get it on me. It doesn't matter if it's the tinniest little spot on a corner that no one walks by, I will get it on me. I just think that paint likes me, I just wish I could paint something creative.
I love this picture and one day am going to have one done of my with my name. You may have noticed that I spell my name a little differently. I hated it until I was about 8 because all of my friends had key chains to their houses with their names, but I could never find mine. It was heart breaking. Well I got over that quick and liked that it was so different. I do have a large A and I am slowly but surely buying the rest of the letters to hang on my wall. Thanks to Chloe and this editorial I totally want to do a photo like this.
Ok so am not really mad at fashion magazines, I never could be! ;)
Hello to my new followers, make sure to say hi!
You can also follow through
google connect
and
facebook
!
pic source: fashiongonerogue